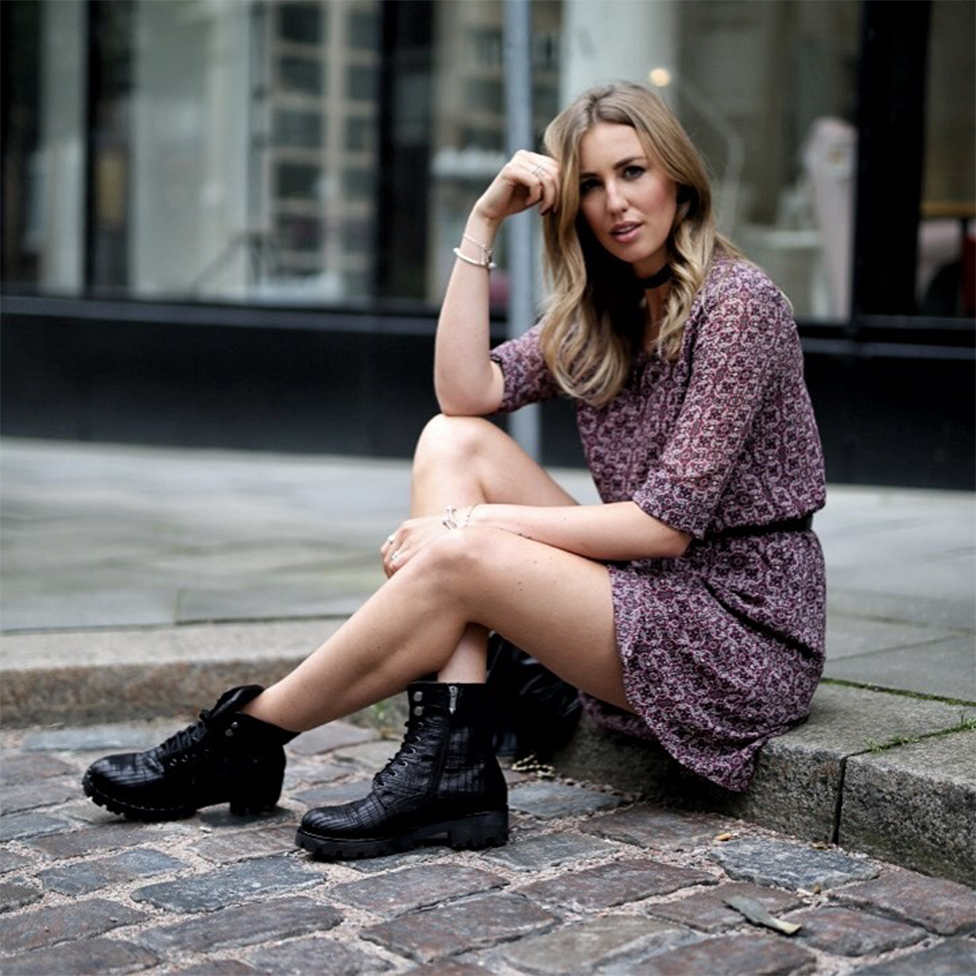 PORTO City Vibes

This summer, we're traveling to Porto to enjoy some rest and relaxation. Join us on our trip and be inspired by exciting patterns and warm shades of Bordeaux.
Key focus of the collection — all-over prints

Our recommendations for you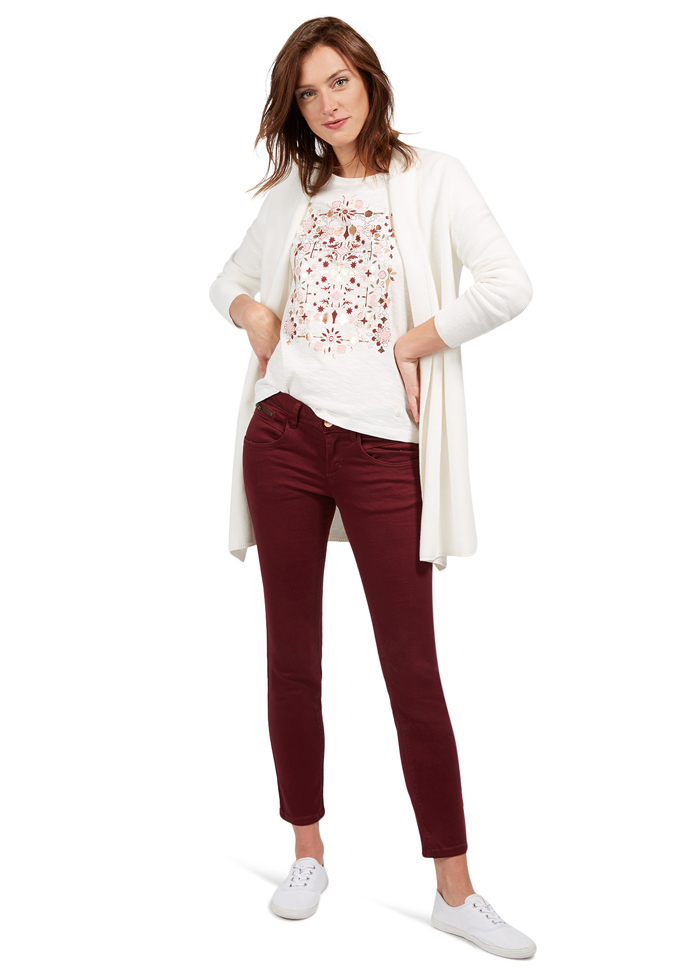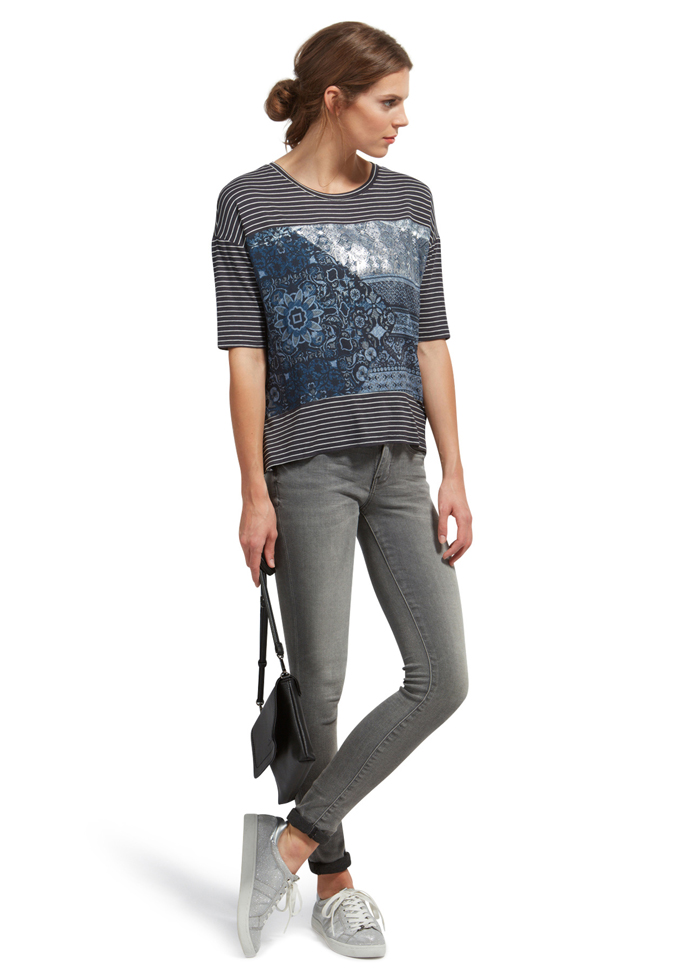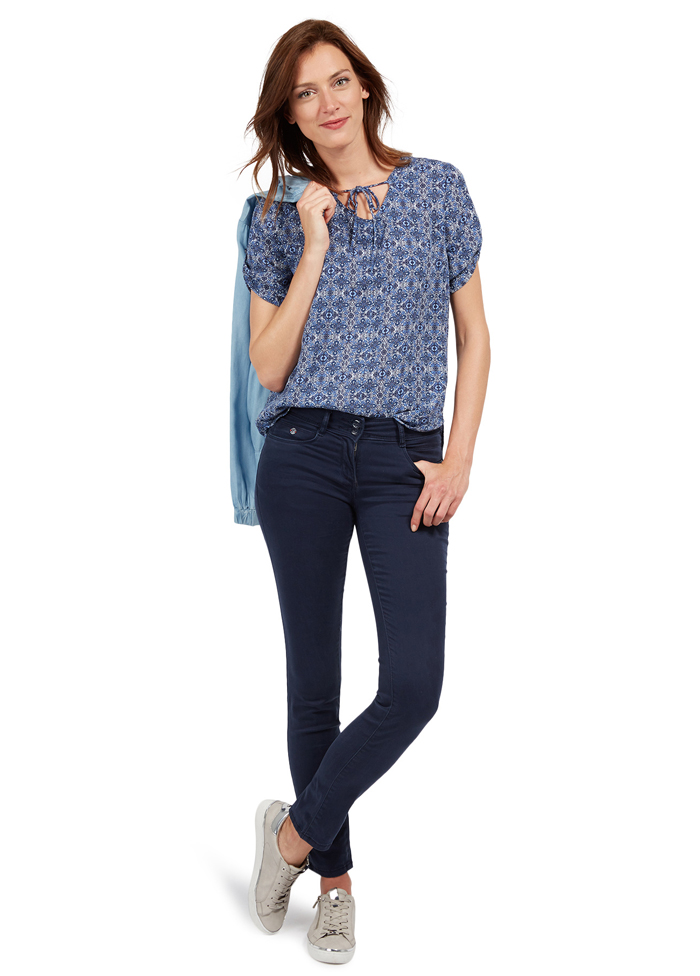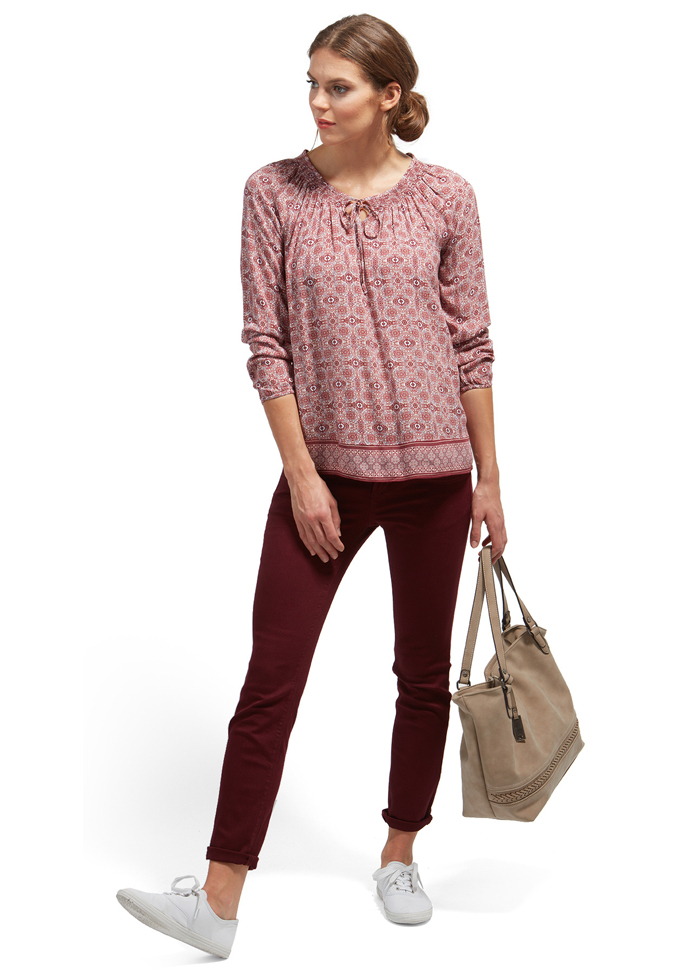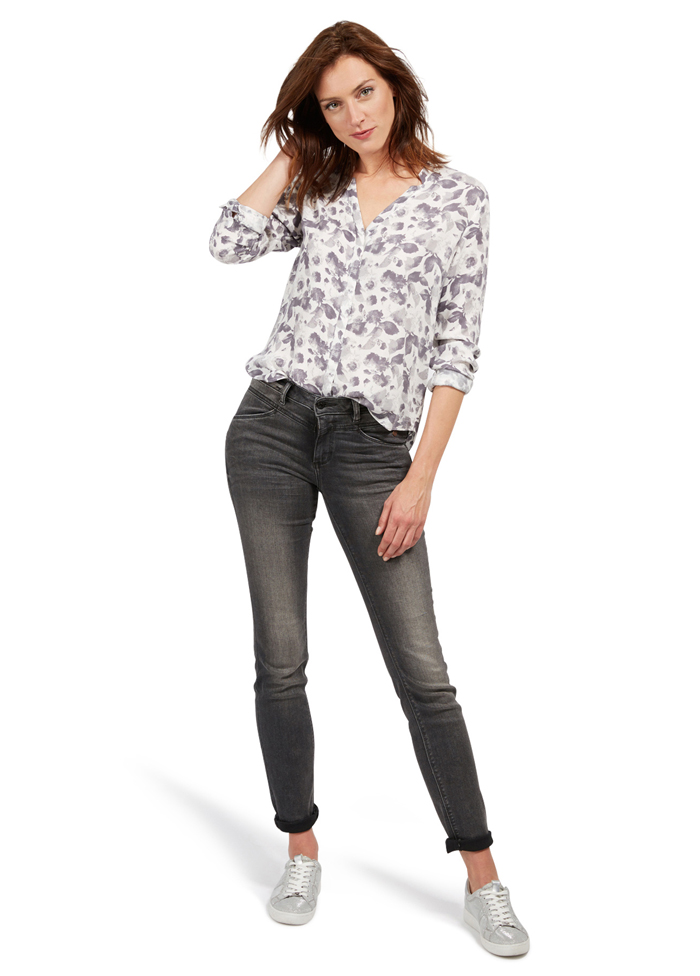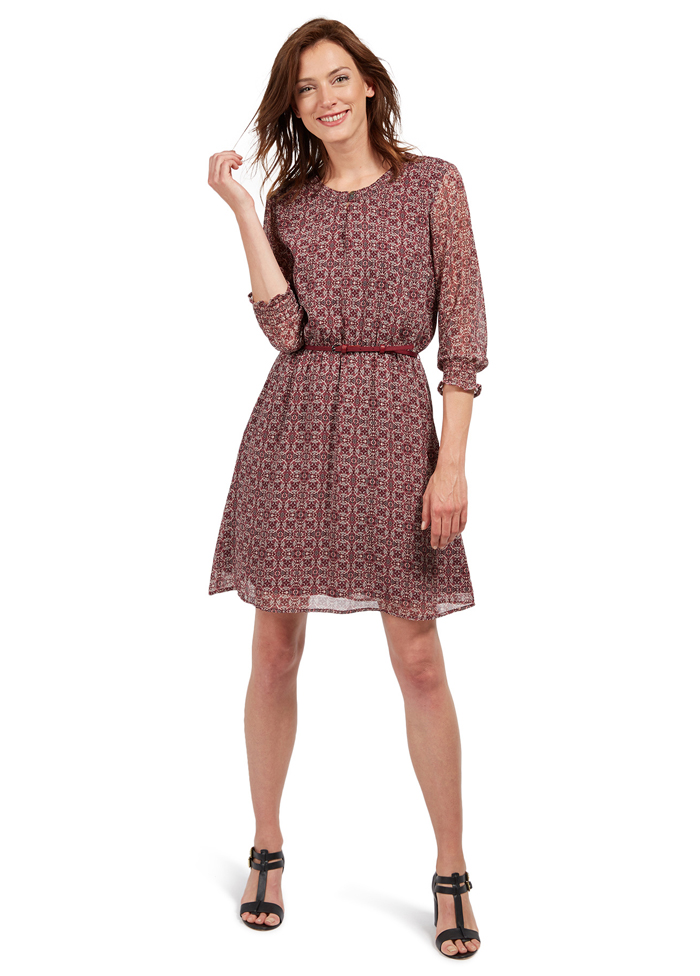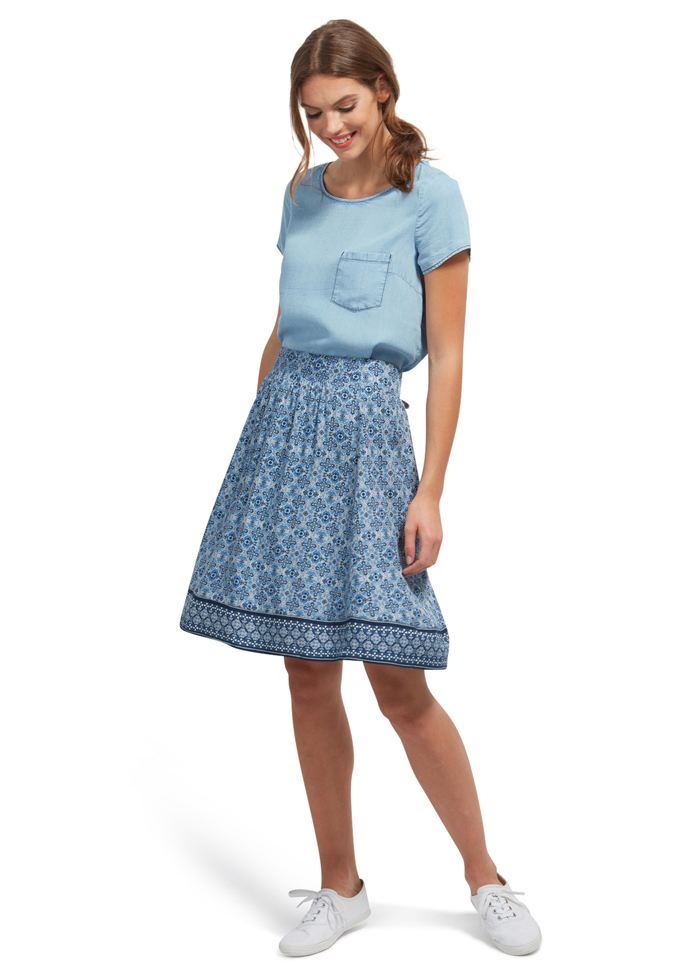 On-trend color:
Bordeaux

Do you like understated elegance? Then Bordeaux is your next port of call. This bold shade brings a splash of color to any outfit without being too overpowering. It goes best with black, cream or dusky pink.
Let us show you how to look stylish
in this on-trend color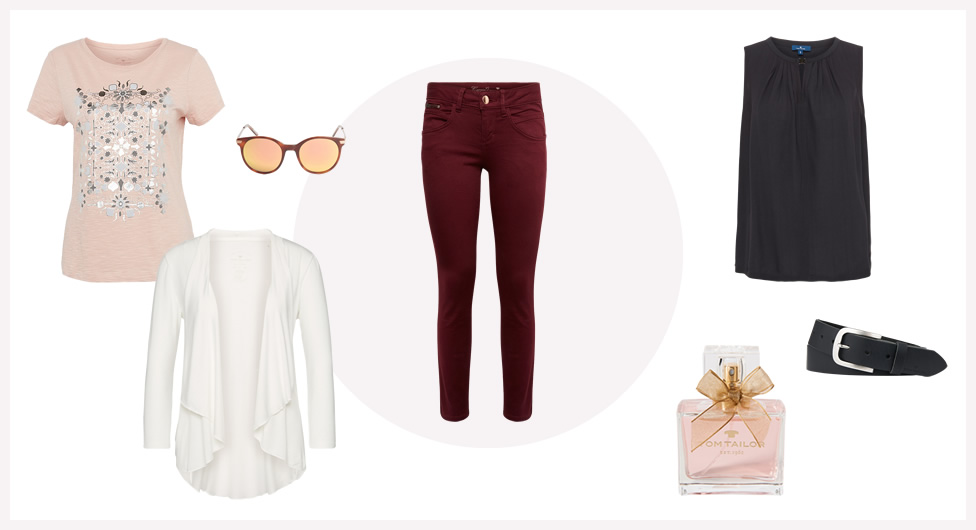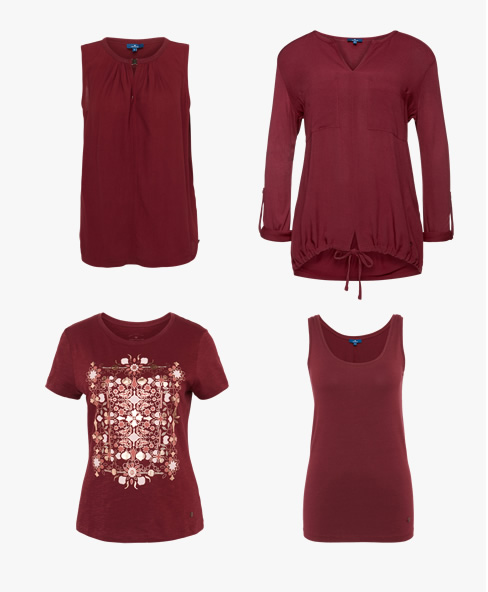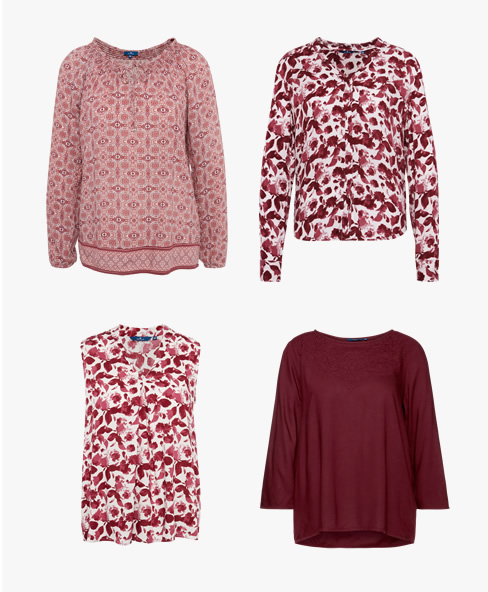 Absolute Highlight of the Collection
The striking sweatshirts with sequin flowers exude a sense of style.
Give the look a sophisticated touch by adding subtle shades.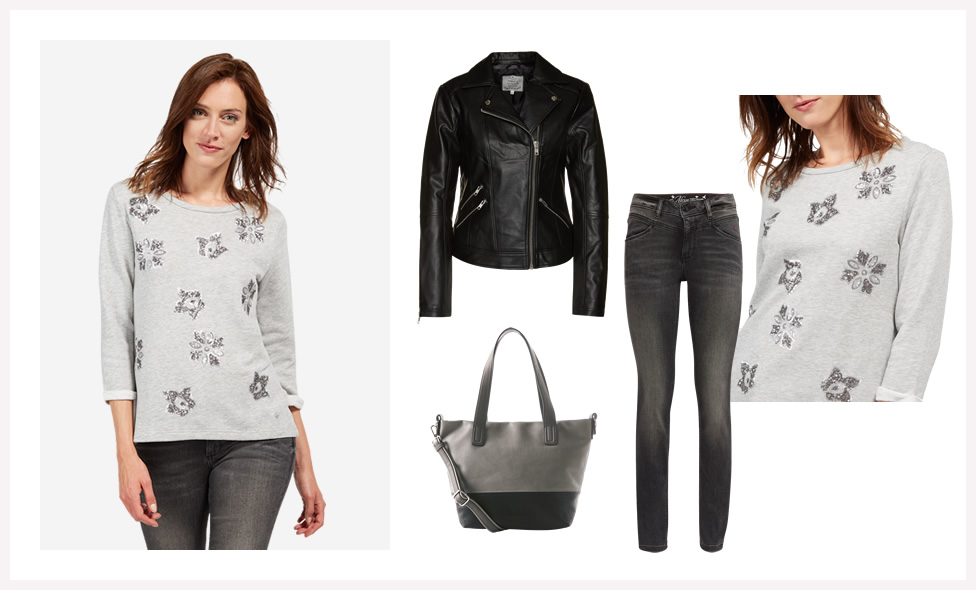 Get out and explore the city and its beautiful attractions. Be prepared for whatever comes your way with a great style for every occasion.
We have found the right outfits for you.
A Walk on the Beach
The first port of call is of course the soft, sandy beach and the blue sea.
A loose denim shirt and flowing skirt are always a fine choice. Just don't forget the bikini underneath.
Ready for an Excursion?
To get a deeper impression of the country and the people who live there, make sure you plan an excursion.
For this, you might like to take a nice light blouse.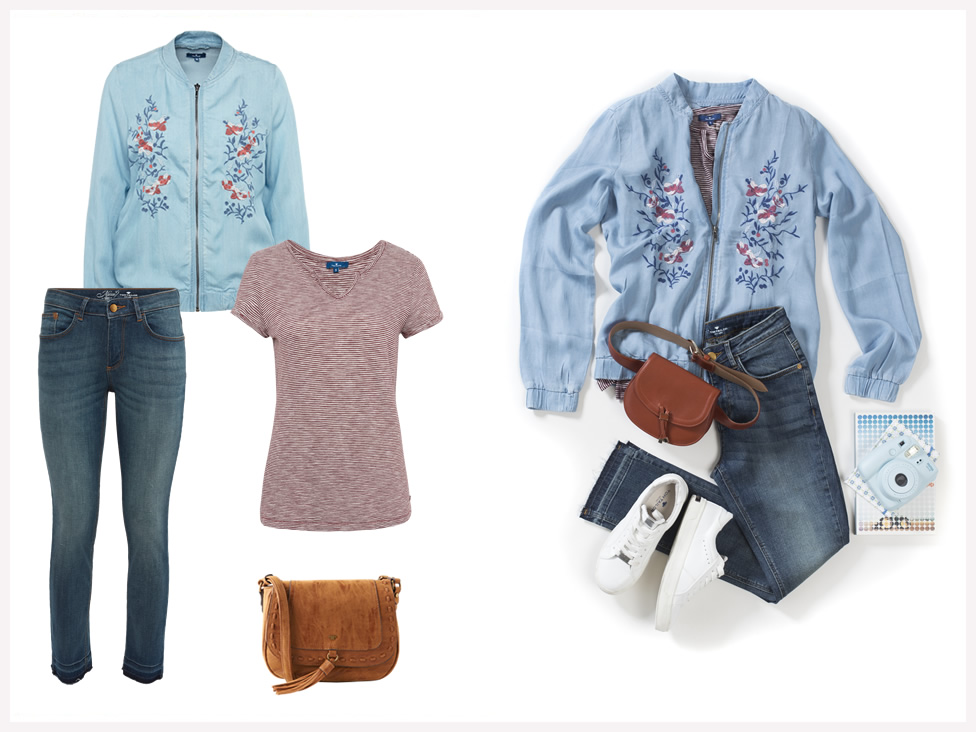 Shopping Time
Of course, the shops are not to be missed — your family and friends will be excited to get some great holiday souvenirs.
Loose fit pants are the perfect companion.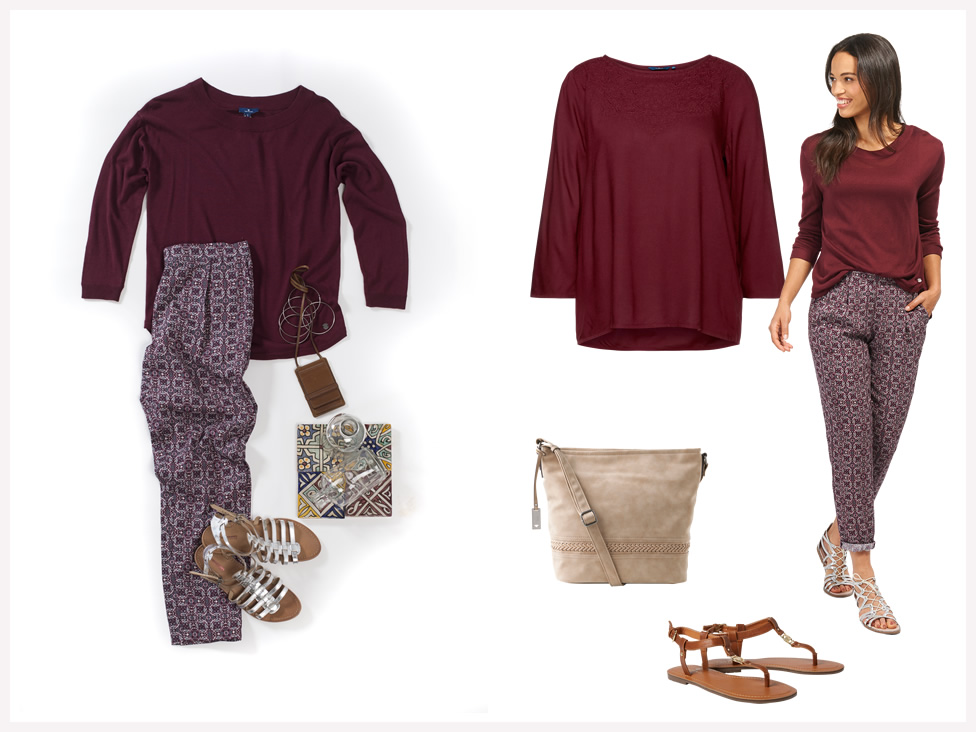 Looking for a Little Culture?
Then go on a voyage of discovery through all the museums the city has to offer.
With this look, you will be perfectly prepared for any changes in temperature.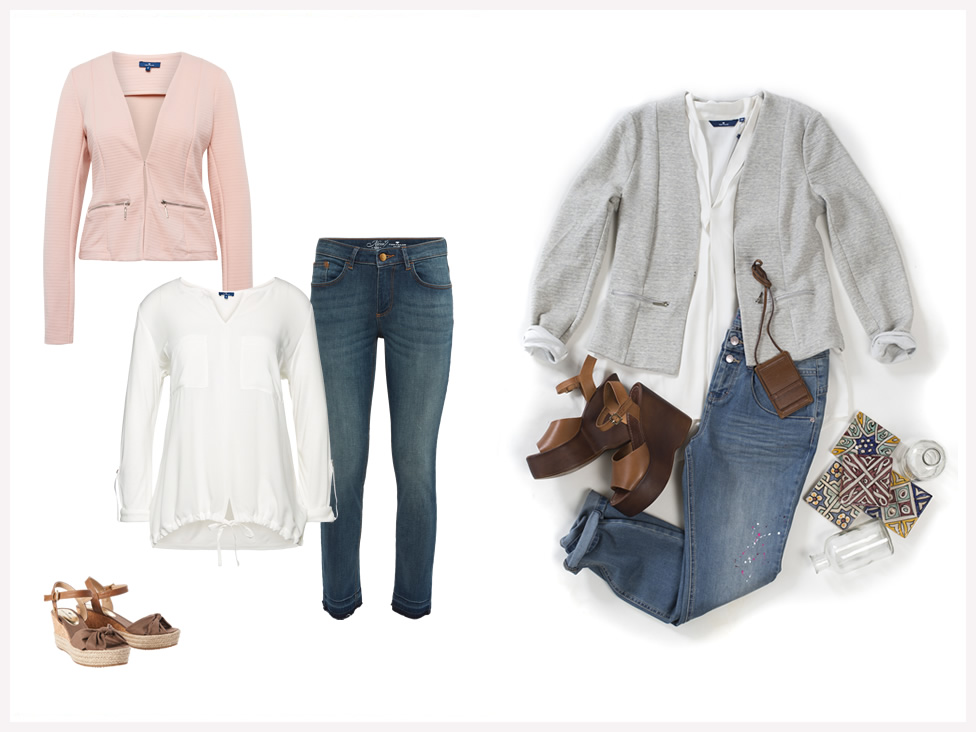 NightTime
What could be better than reflecting on the day's activities with a glass of red wine?
With the trendy denim jacket, it doesn't even matter if it gets a little colder.