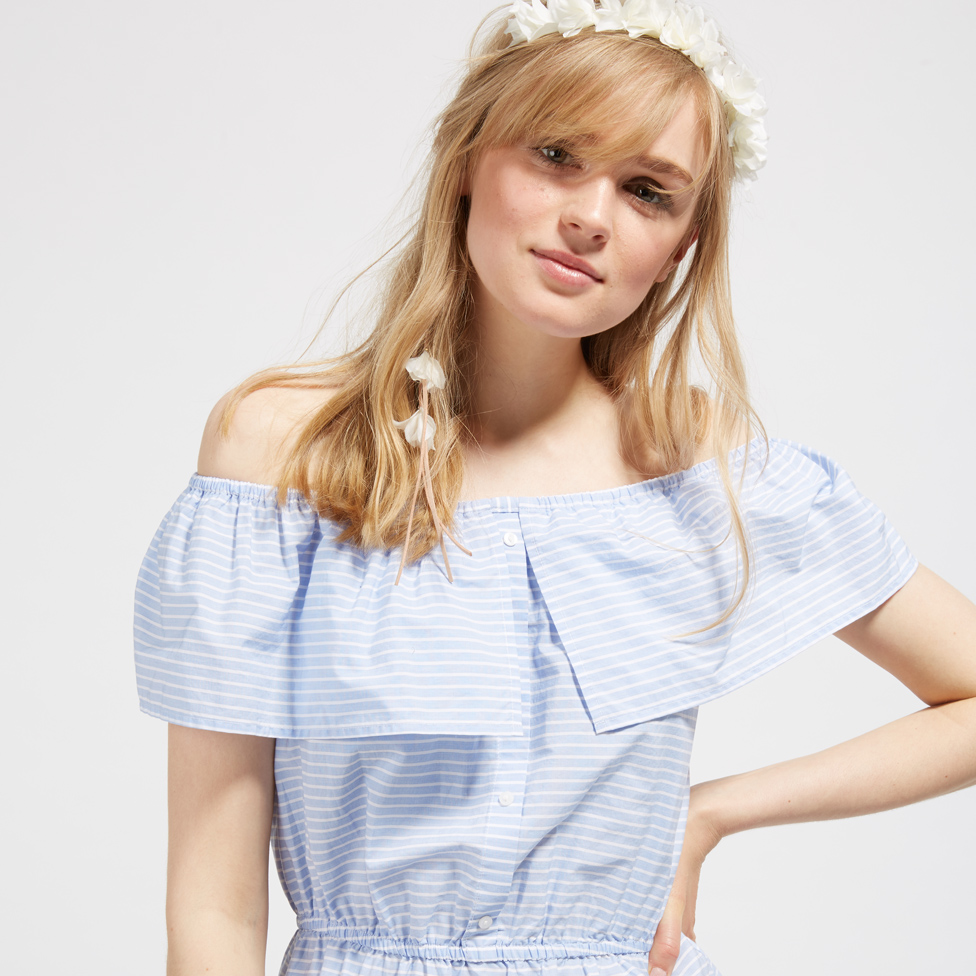 Style the summer your way:

Dresses for
every occasion
It's getting warmer, summer is almost upon us — and that means dresses are going to be our favorite item this season! Whether you're going to the office, a festival or a party, we'll show you the key pieces for the season and the best way to style the trends
Our recommendations for you
We have the right dress for you, no matter what the occasion.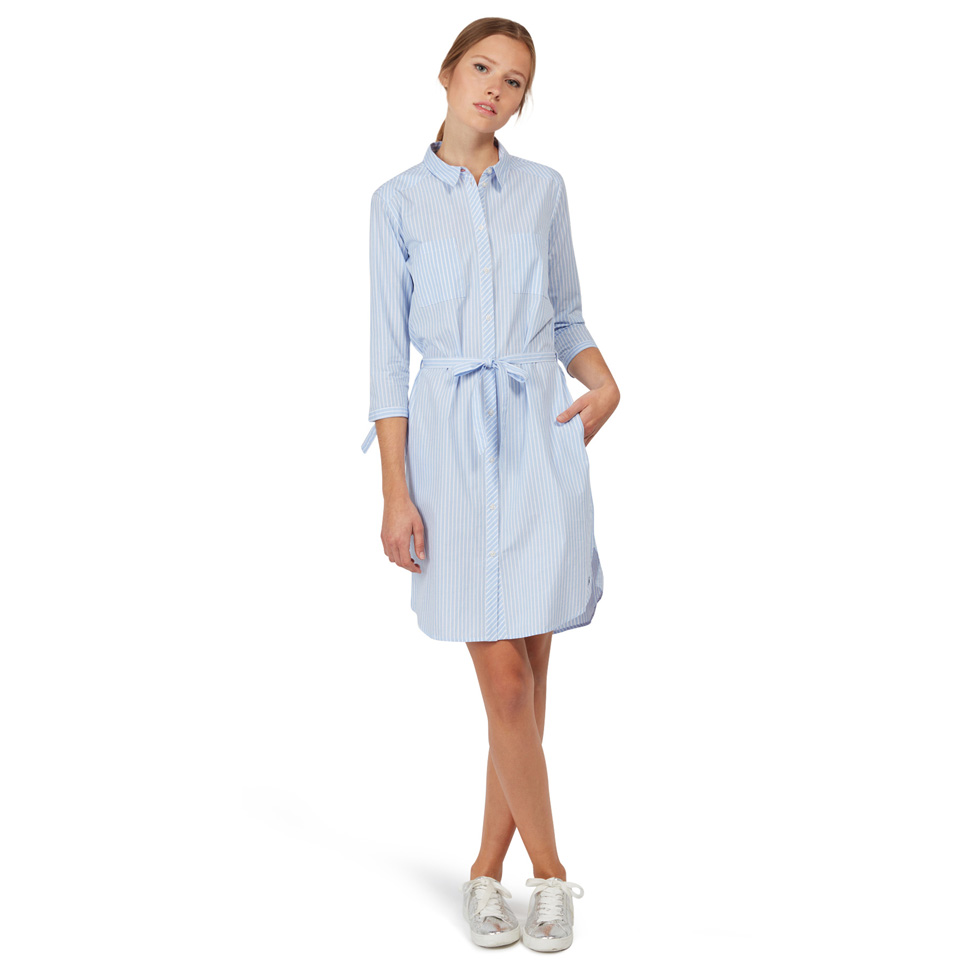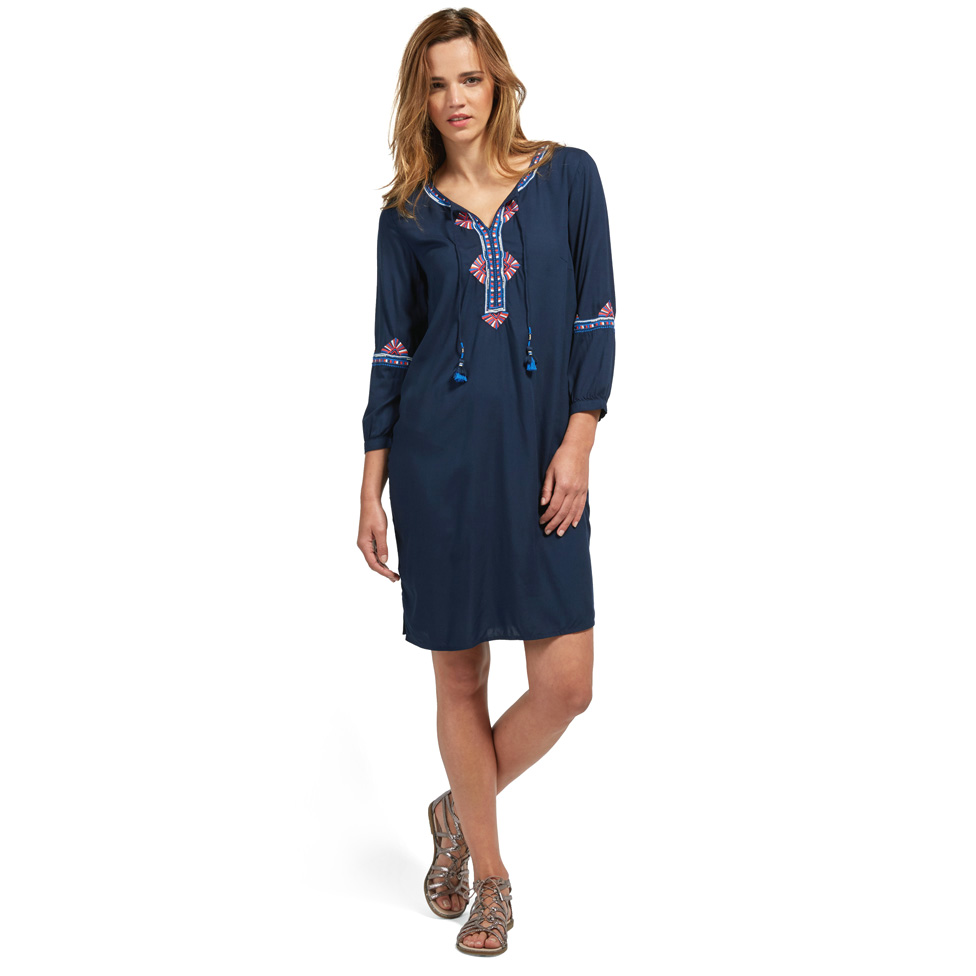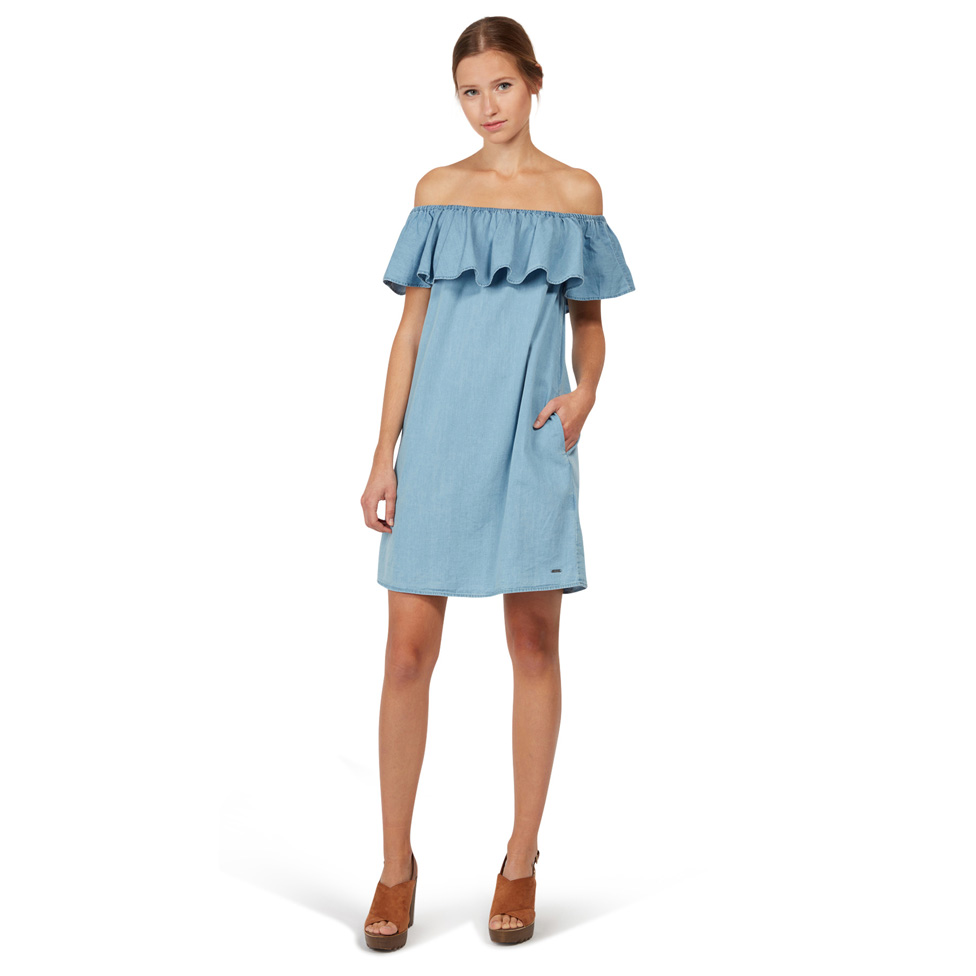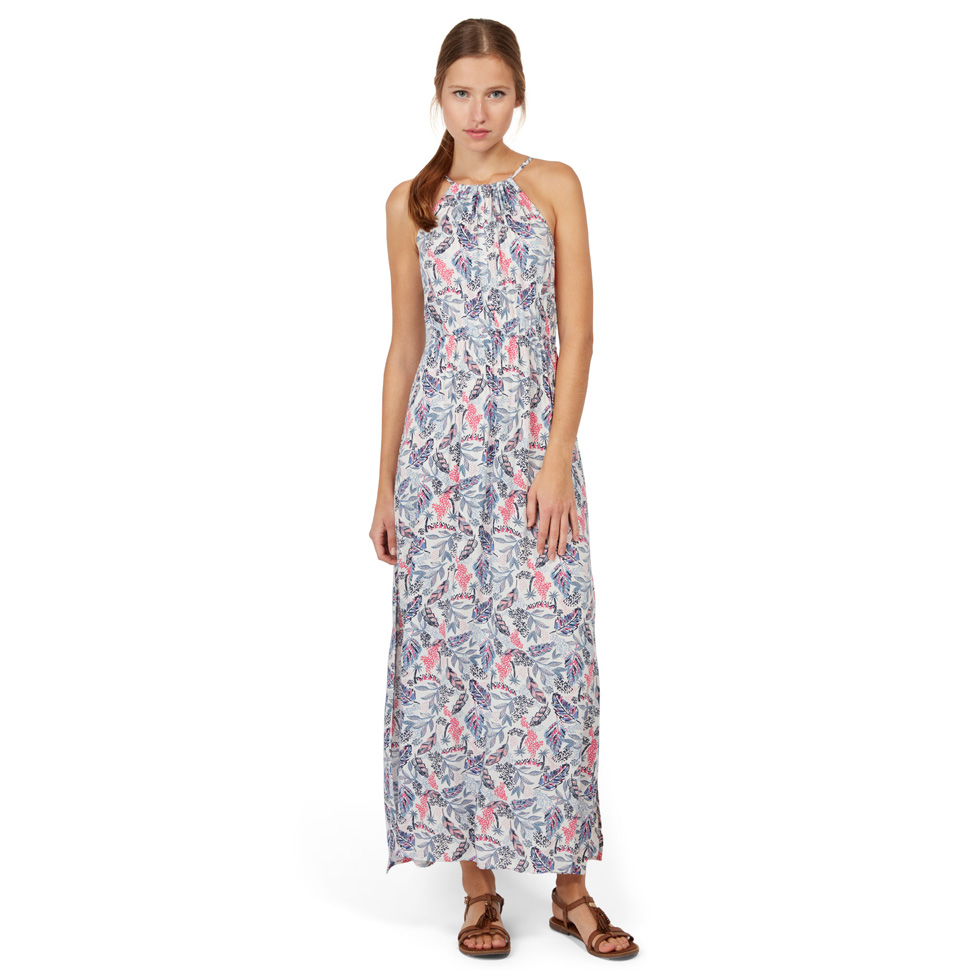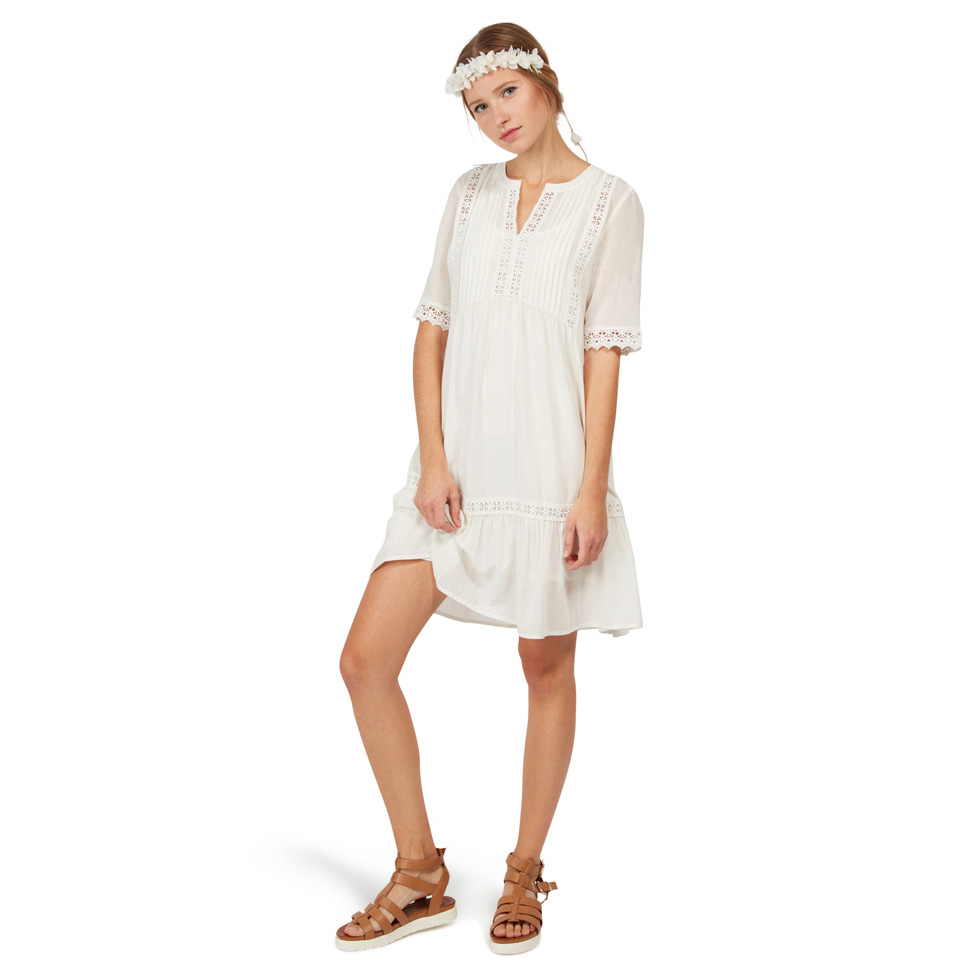 Business dresses

Your everyday office look doesn't have to be boring — we have the right choices for you. With our feminine dresses, you can make a striking appearance at work seven days a week. Casual or chic? It's up to you.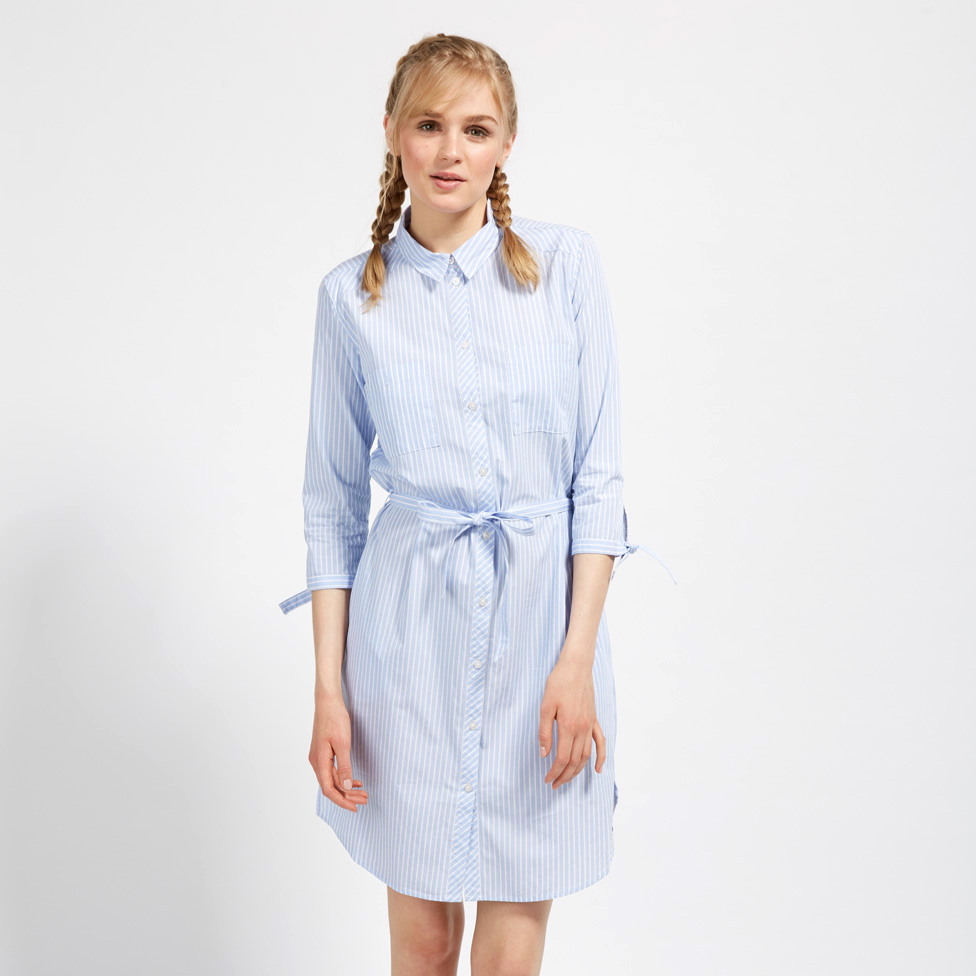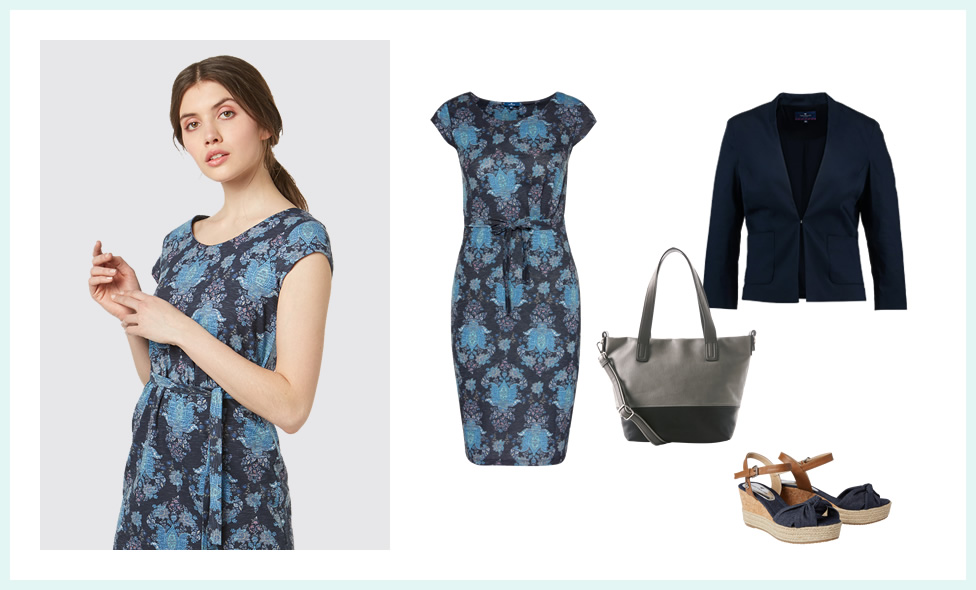 Our recommendations for you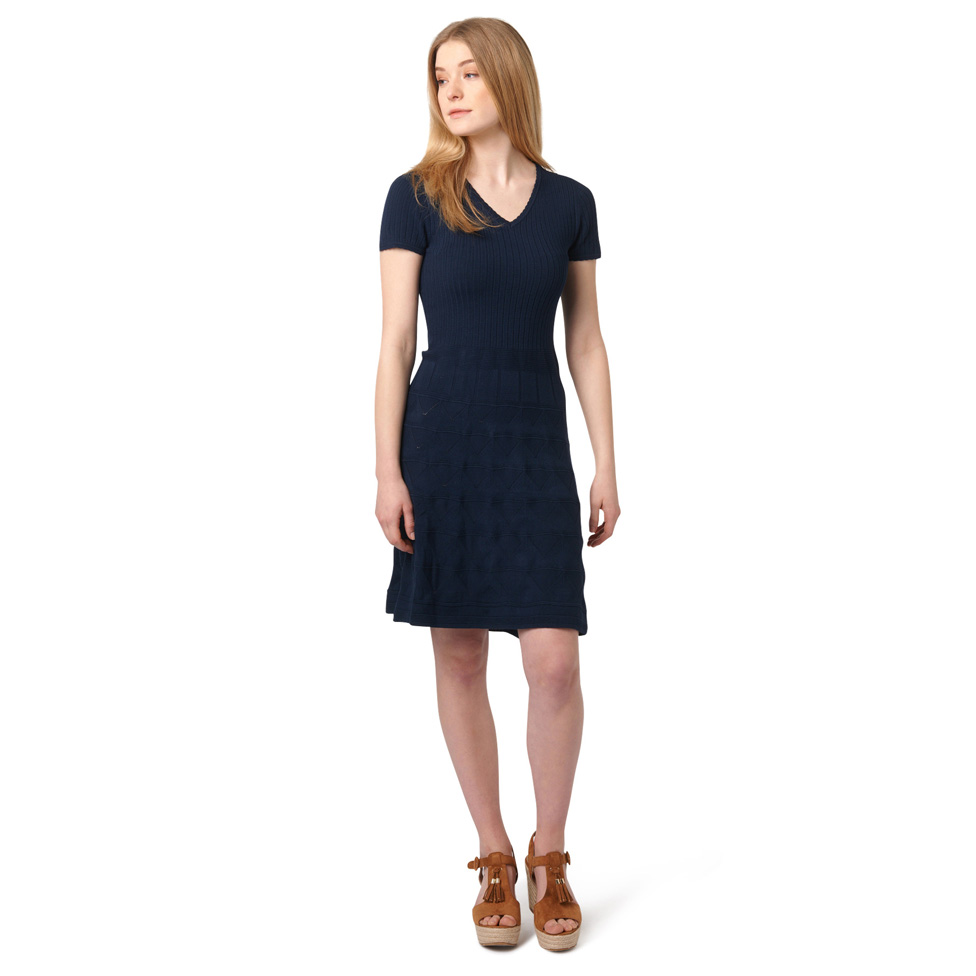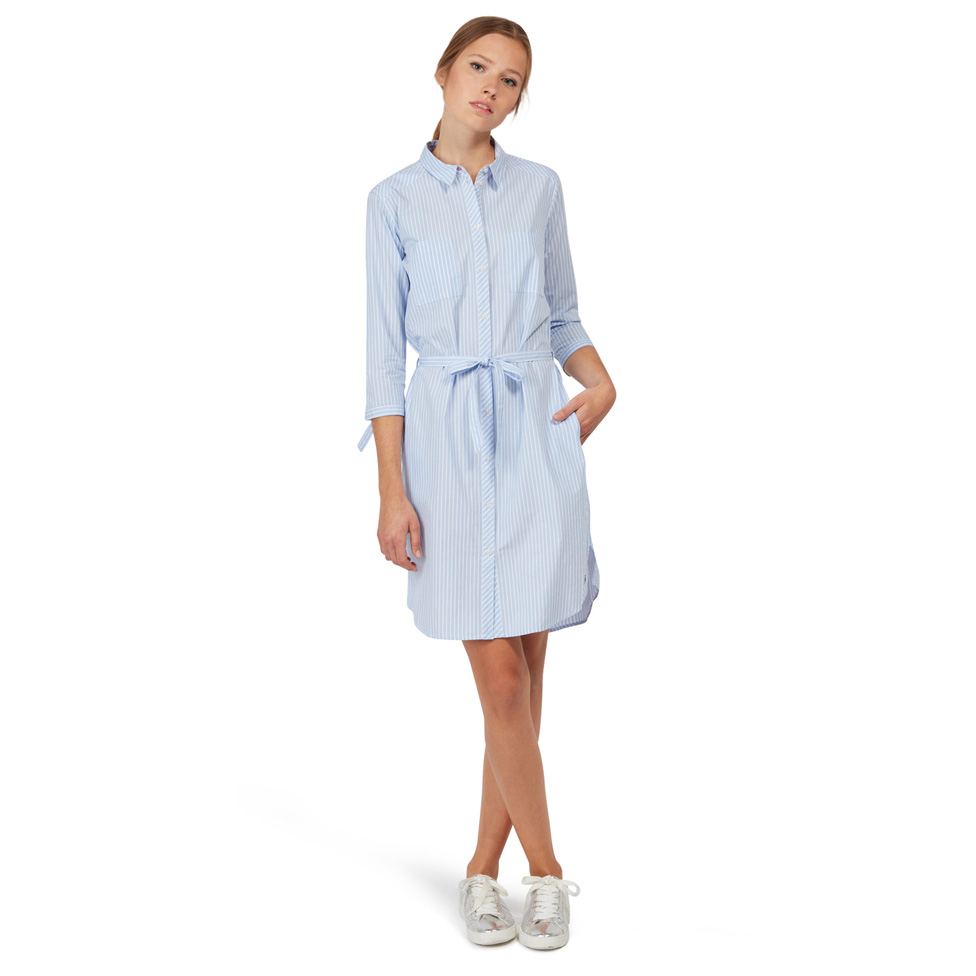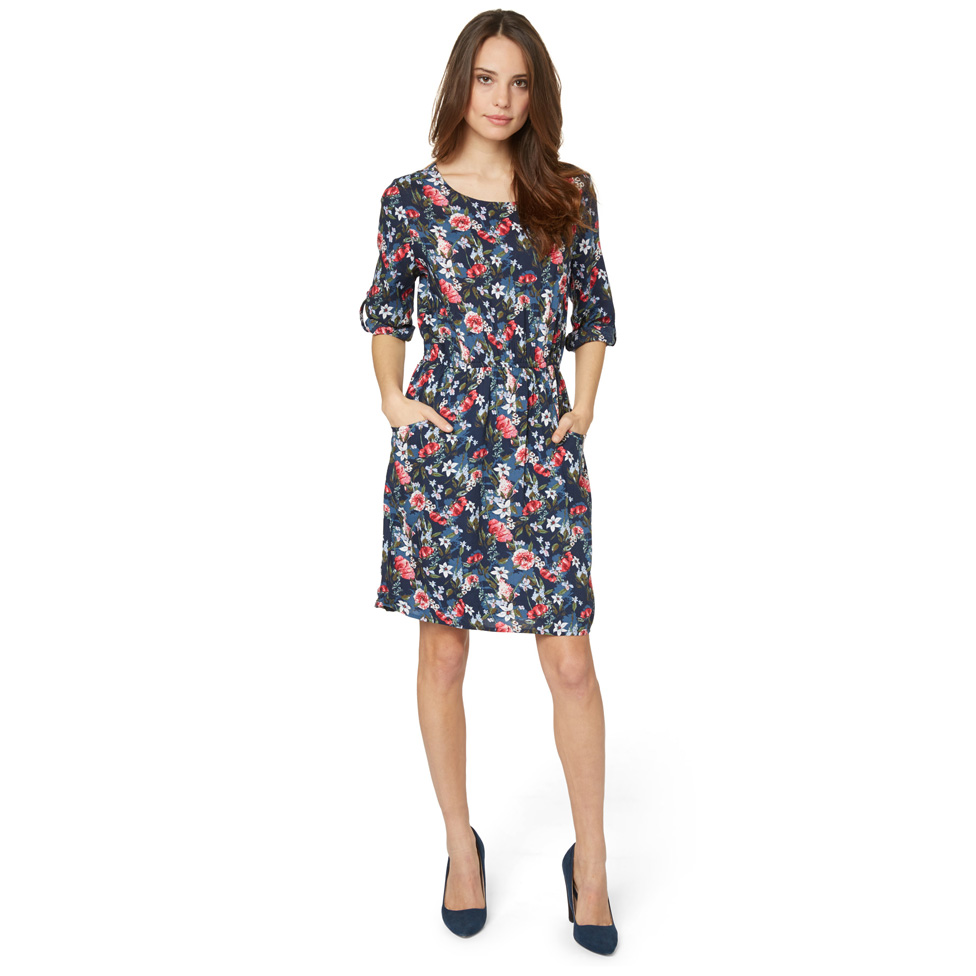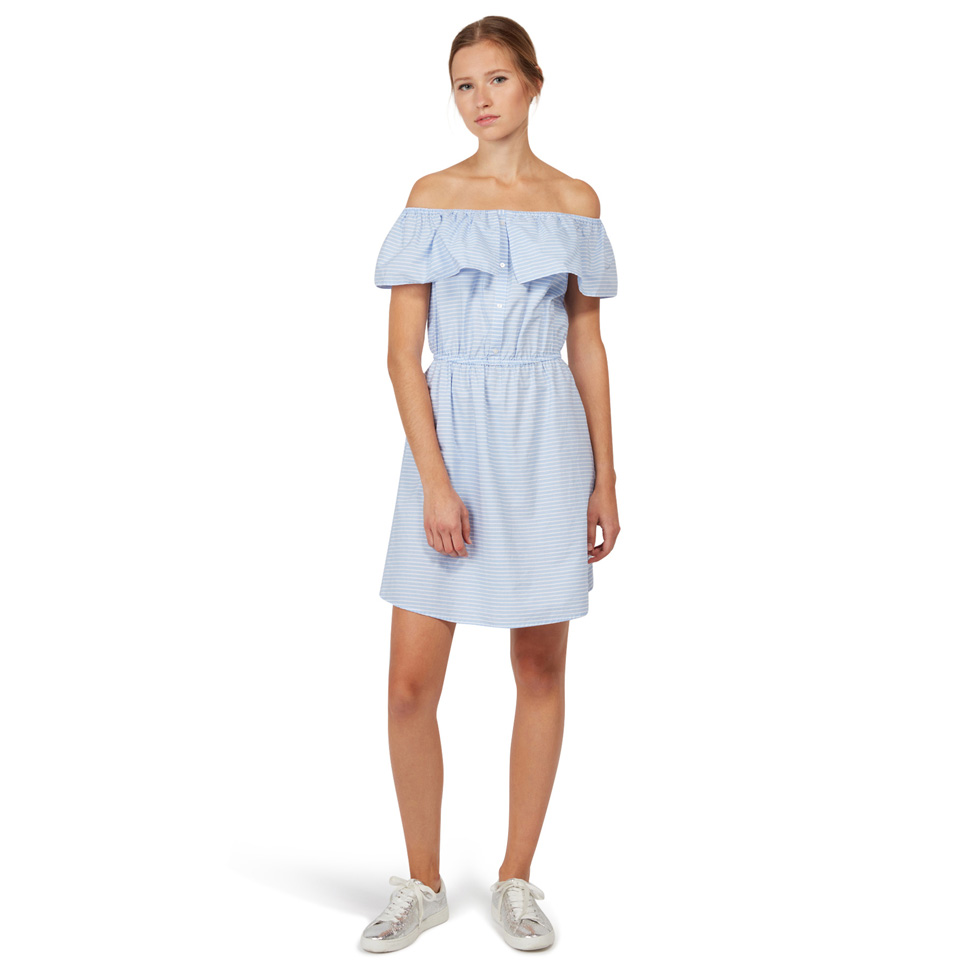 1 Piece – 2 Looks
Style the key piece of the collection for either a festival or the office.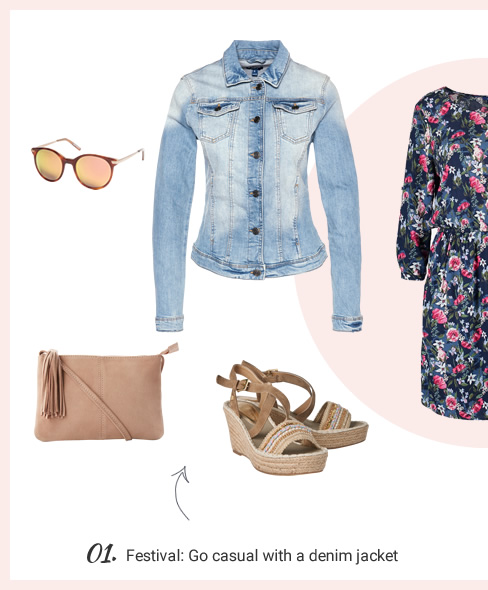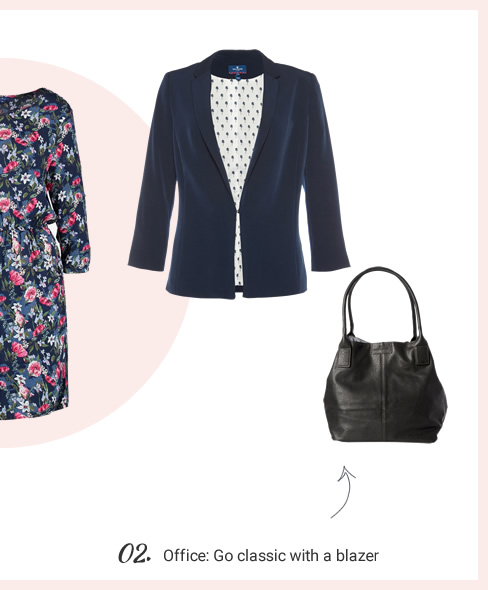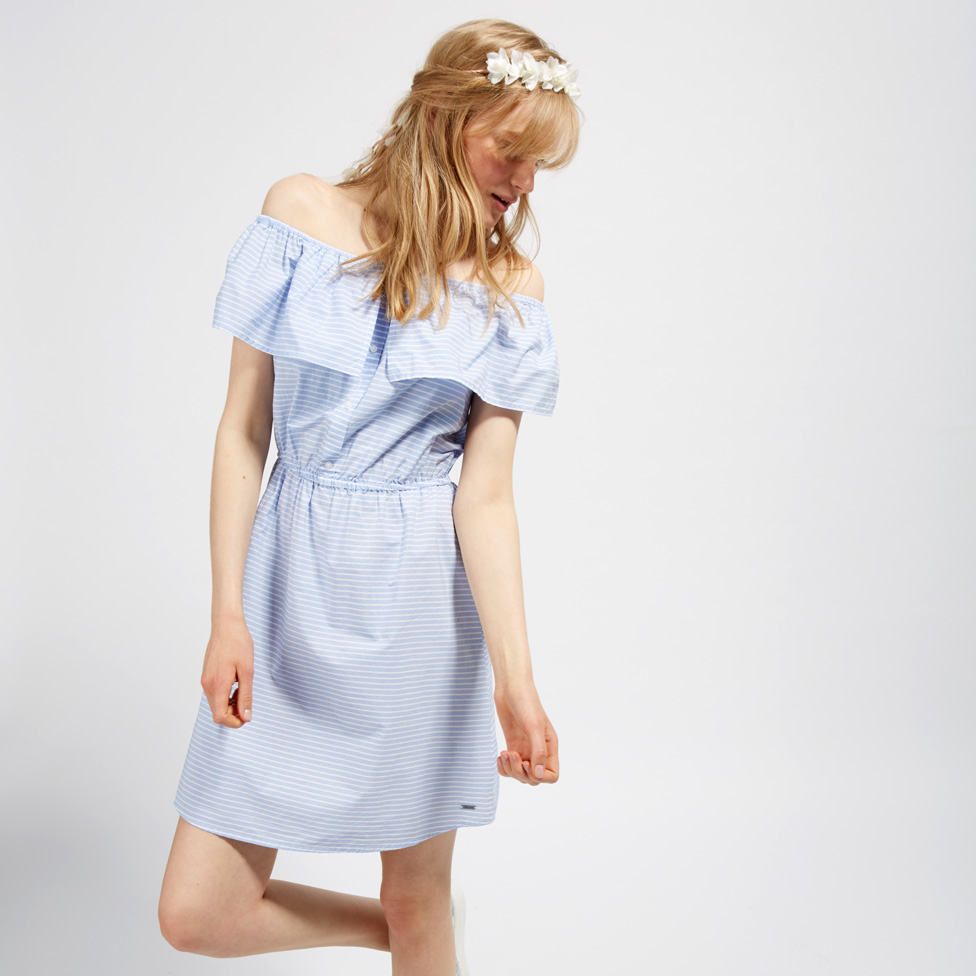 Festival dresses

Do you want to turn heads at festivals? Not a problem thanks to our summer dresses. Light and playful styles are perfect for those long, hot days. You can dance the night away while looking stylish too.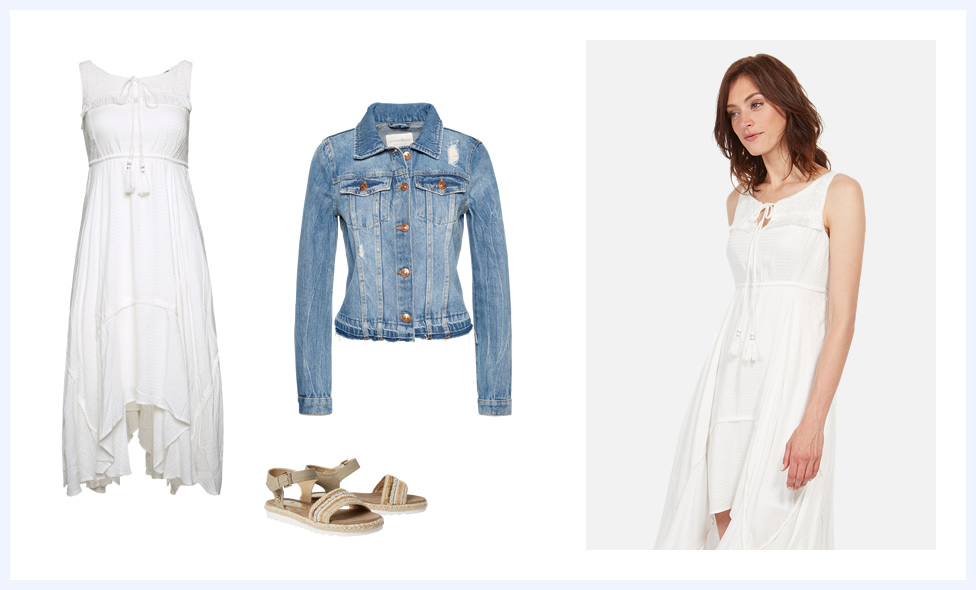 Our recommendations for you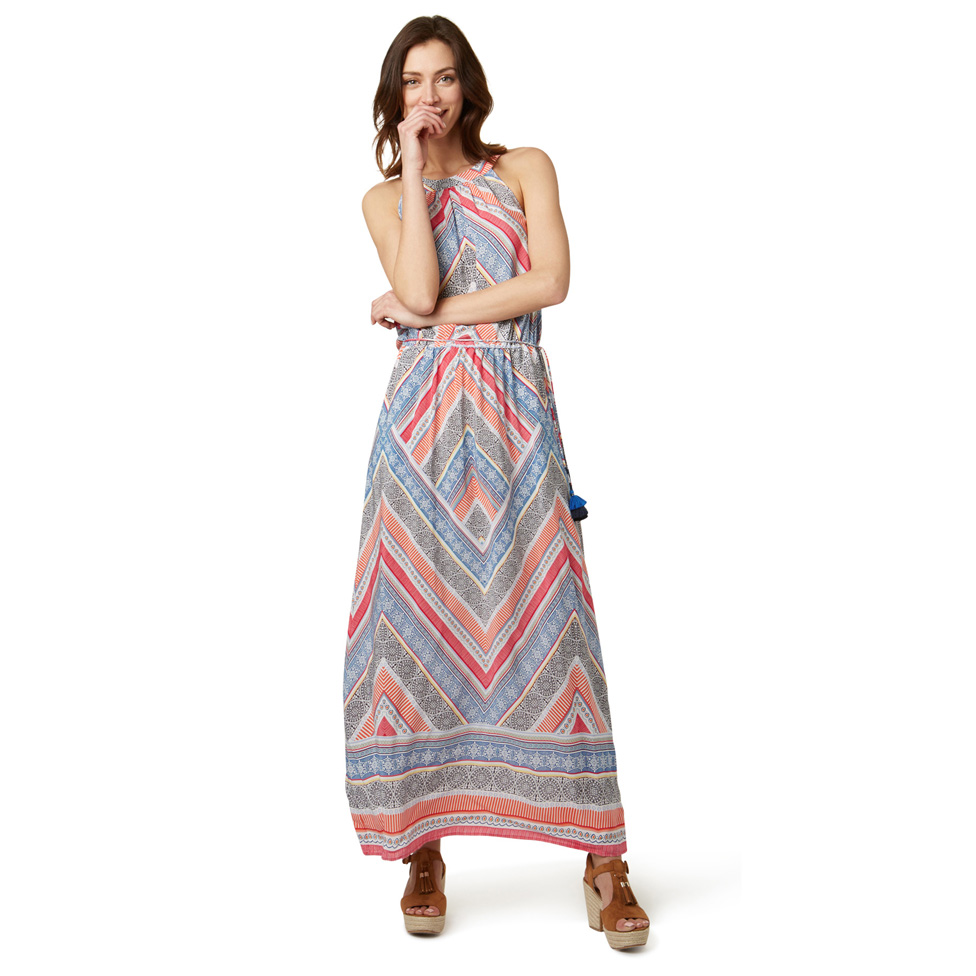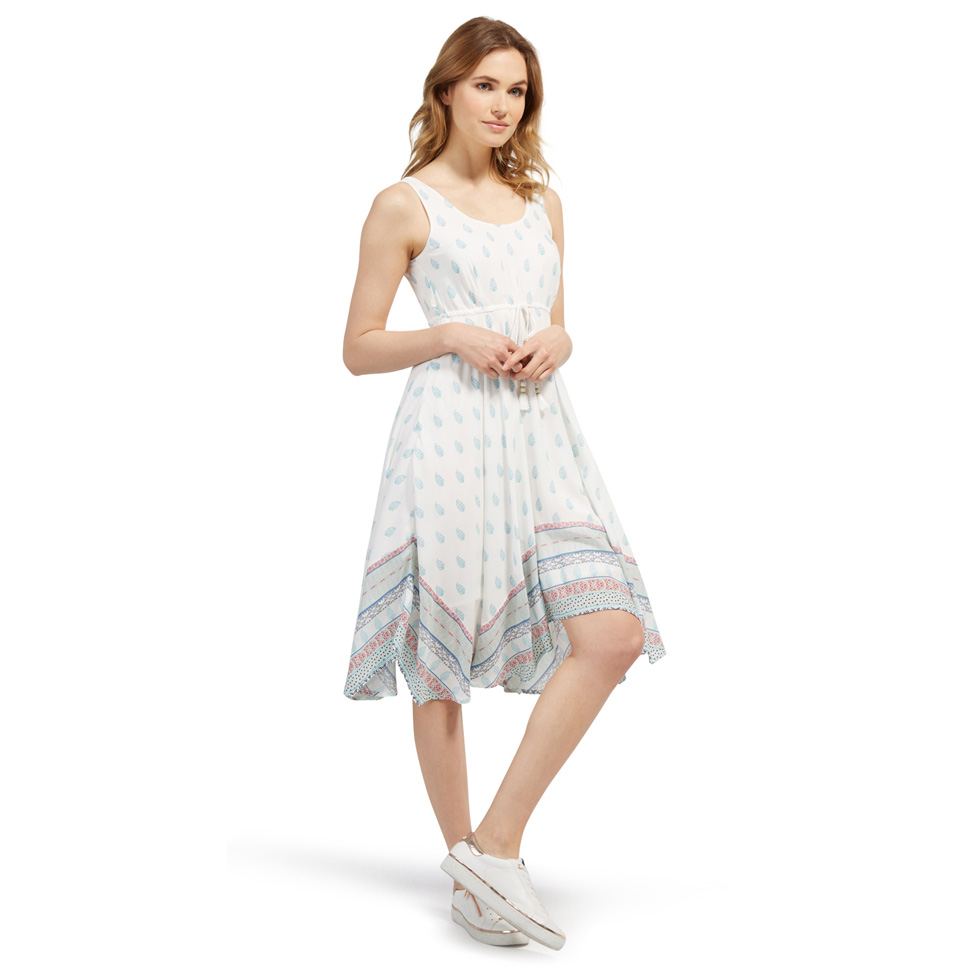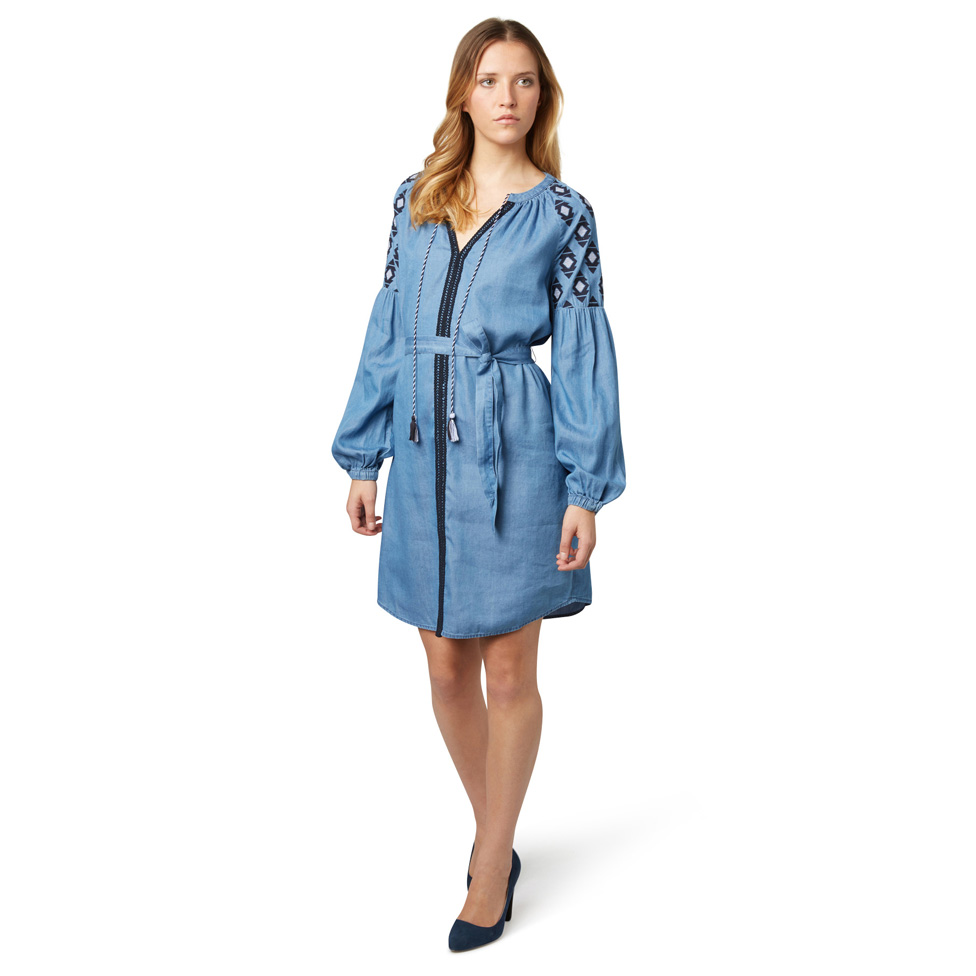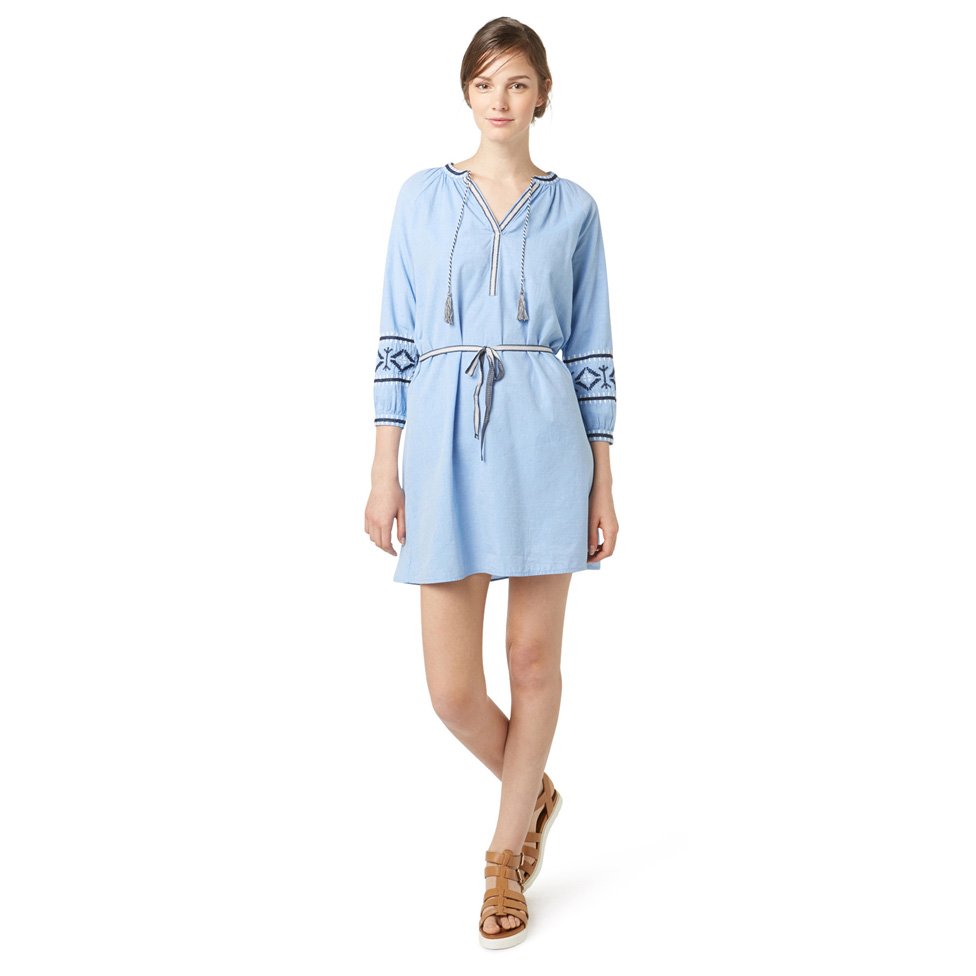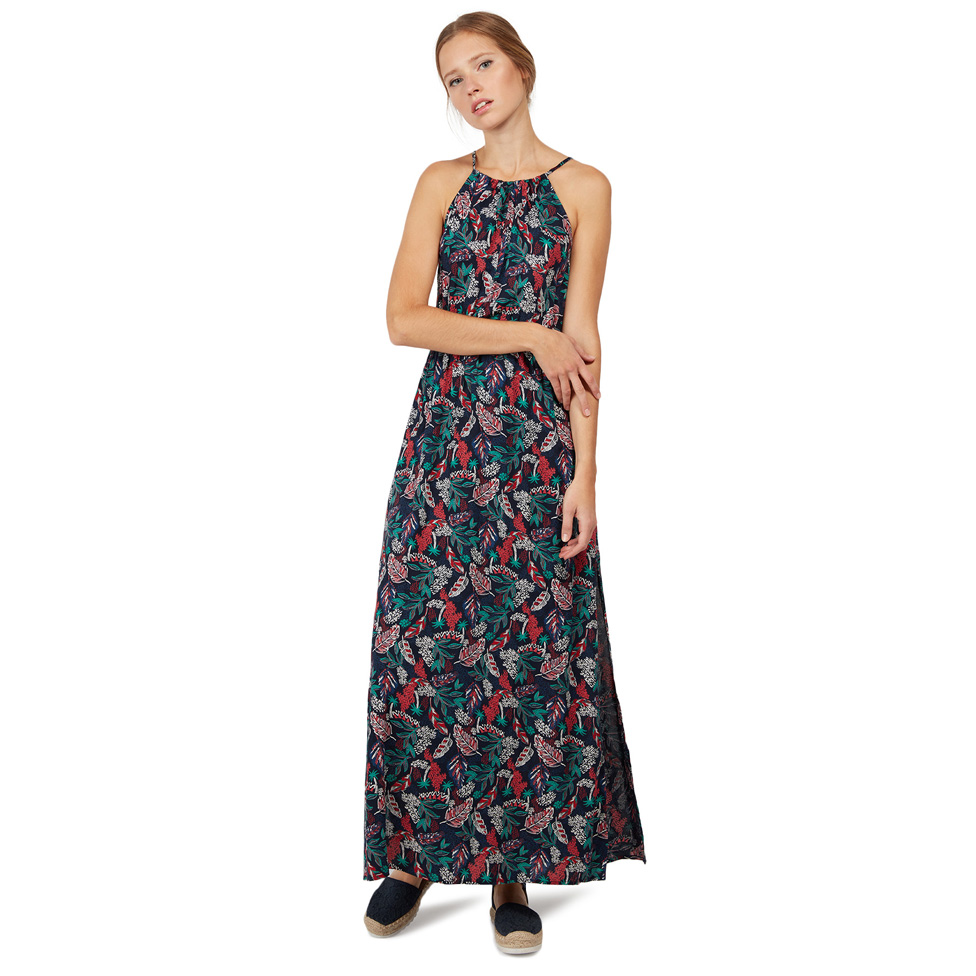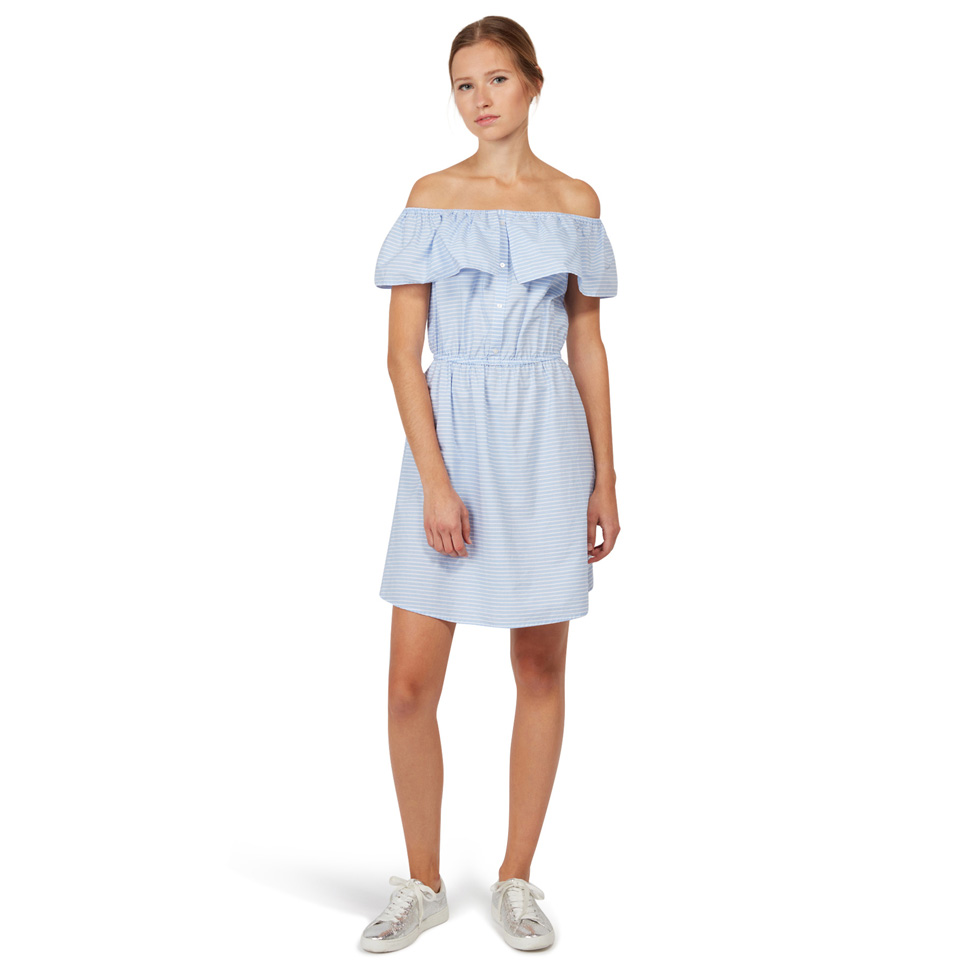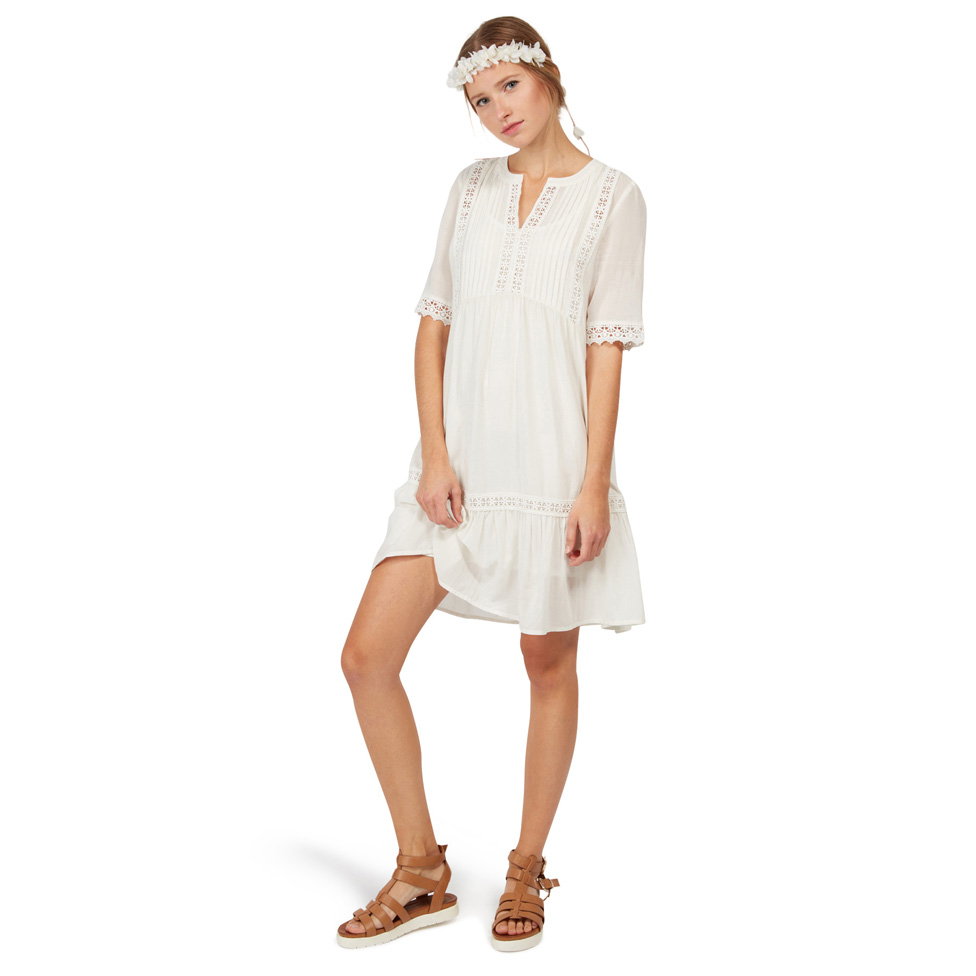 City dresses

Ready for your next stroll around the city? We have the ultimate key piece for you: casual dresses. Their loose cuts will let you wander through the city in comfort while making sure you look stunning.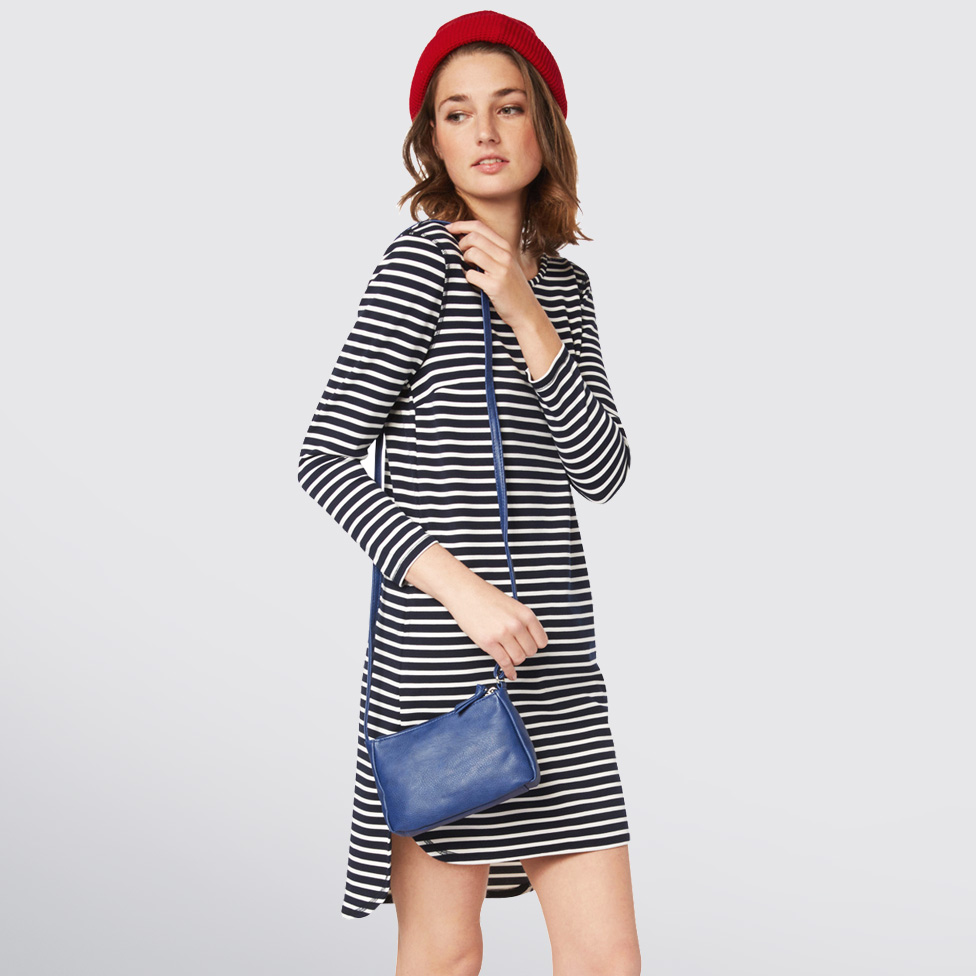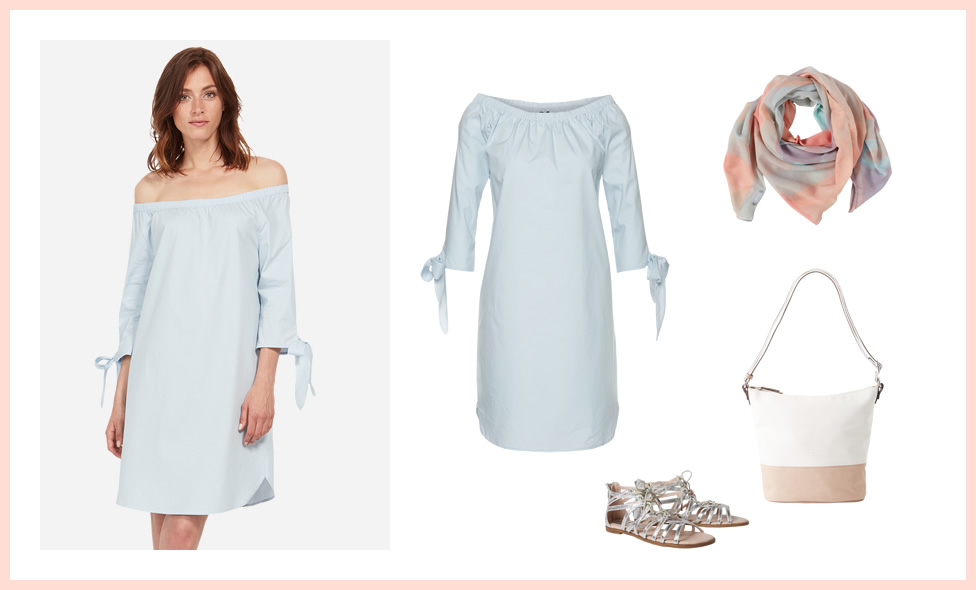 Our recommendations for you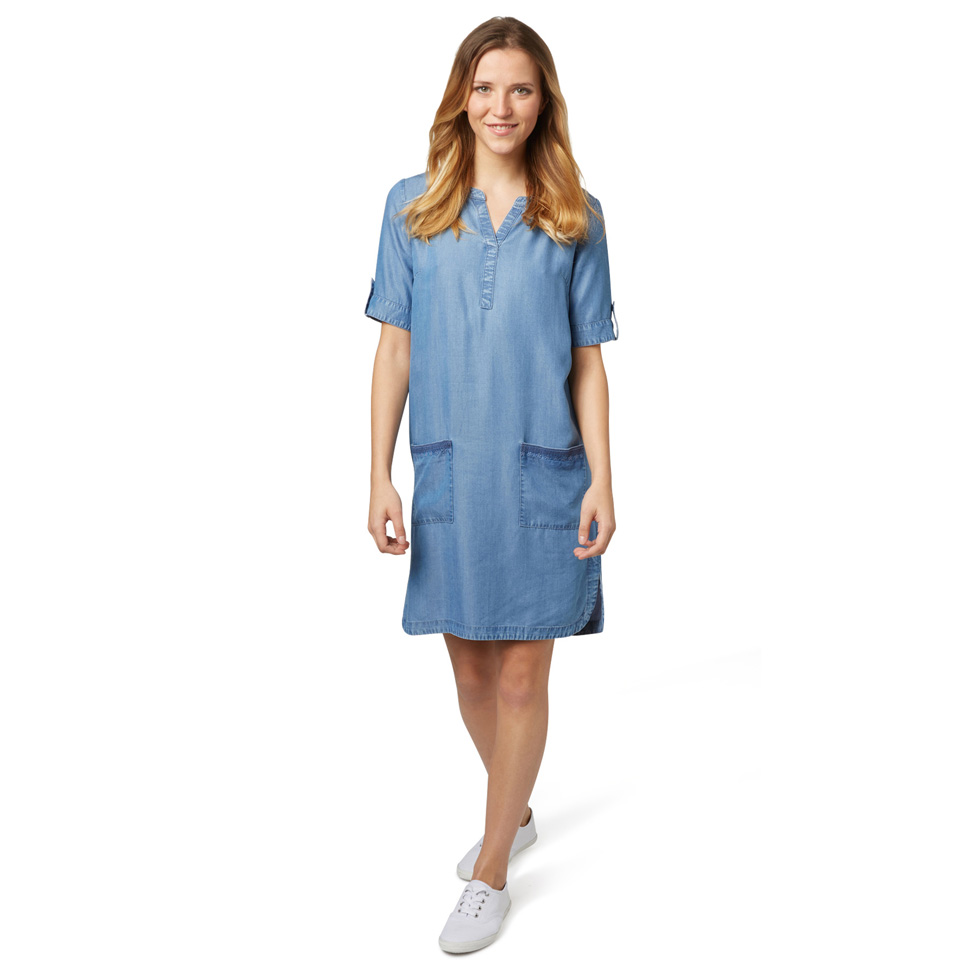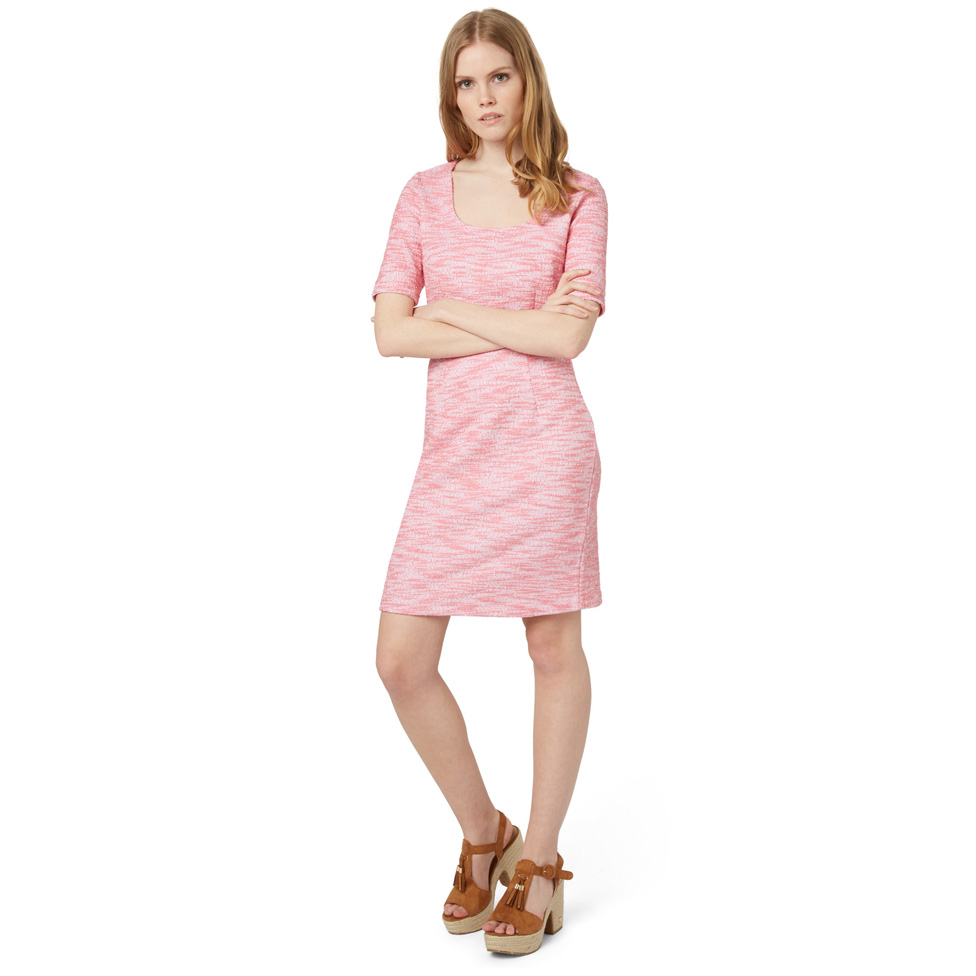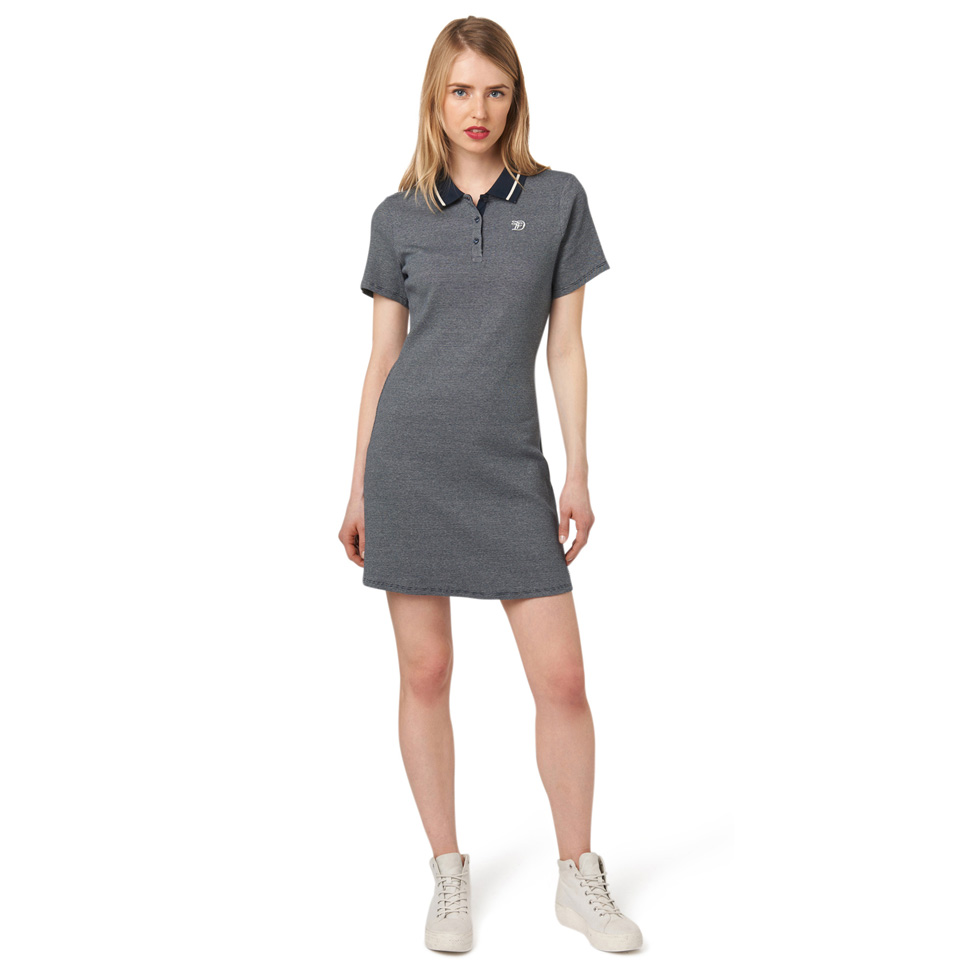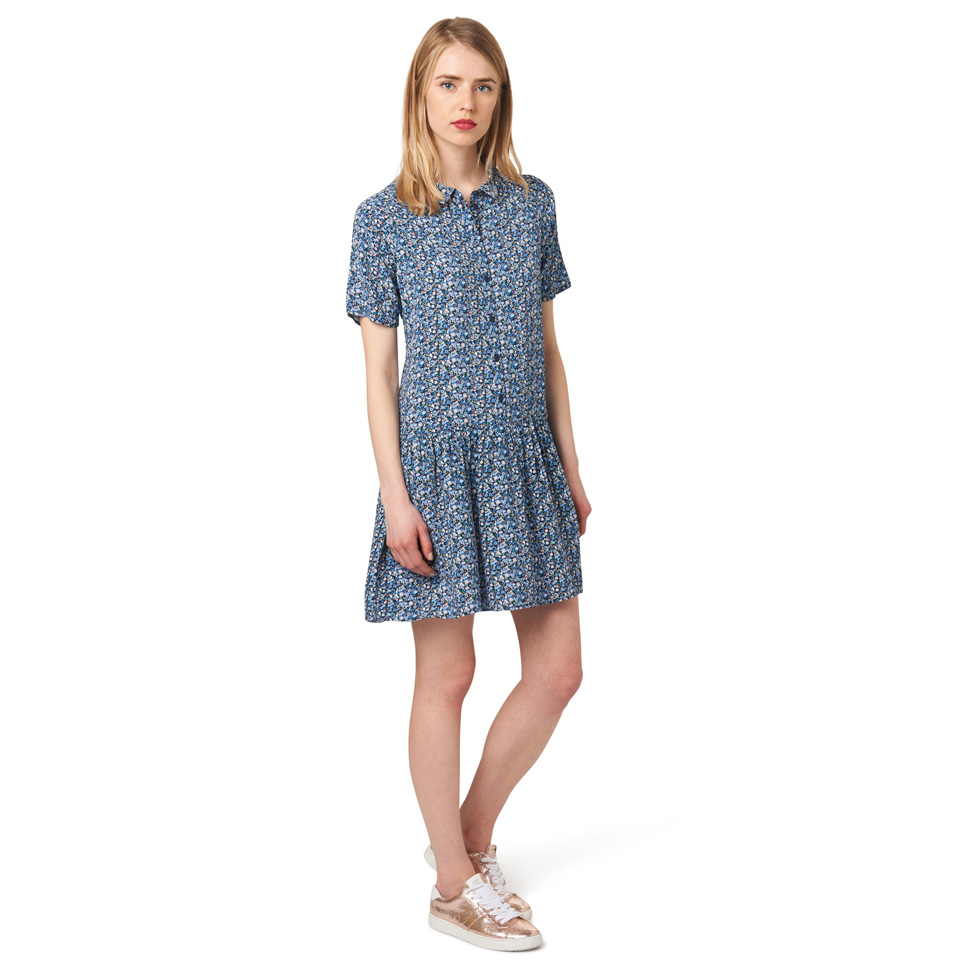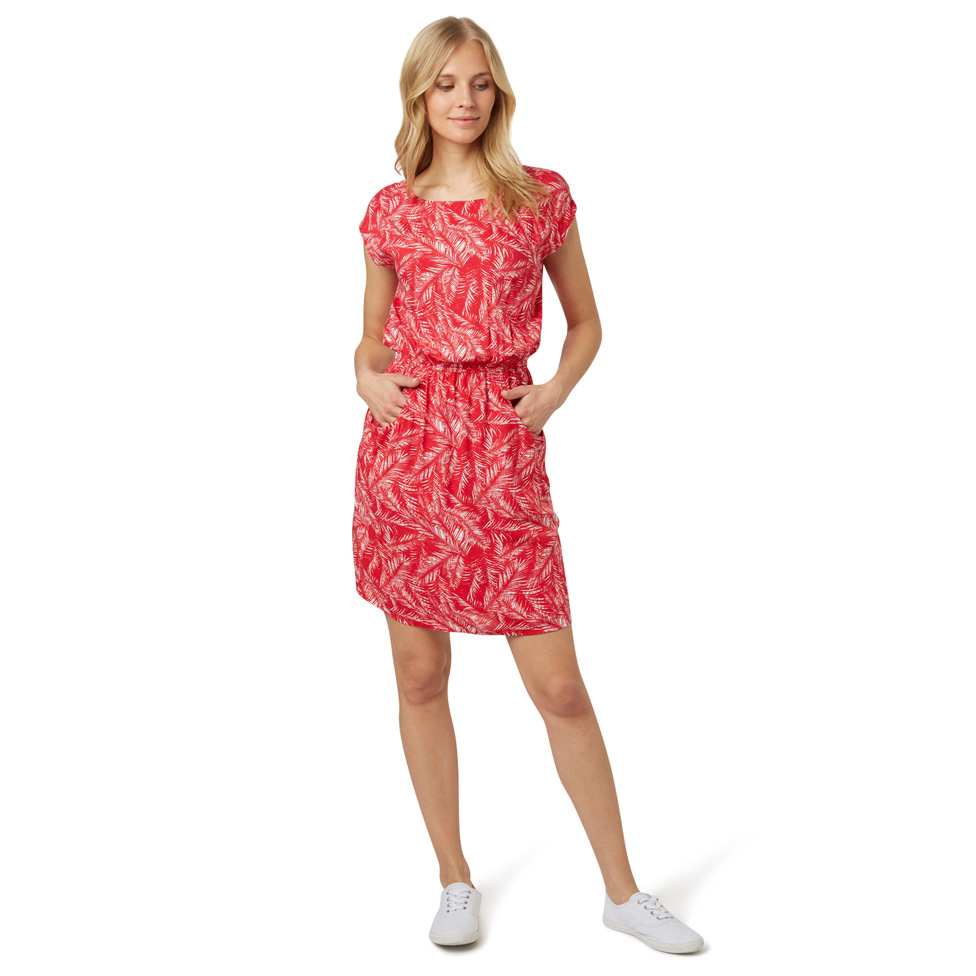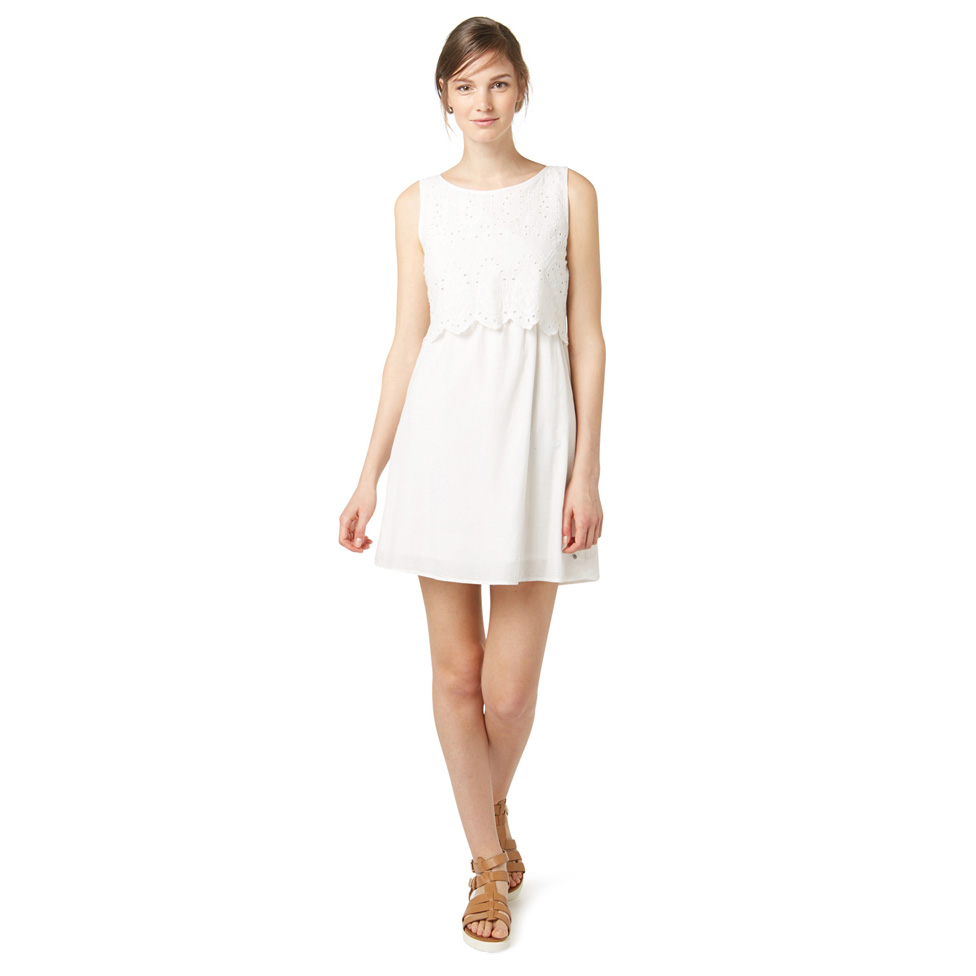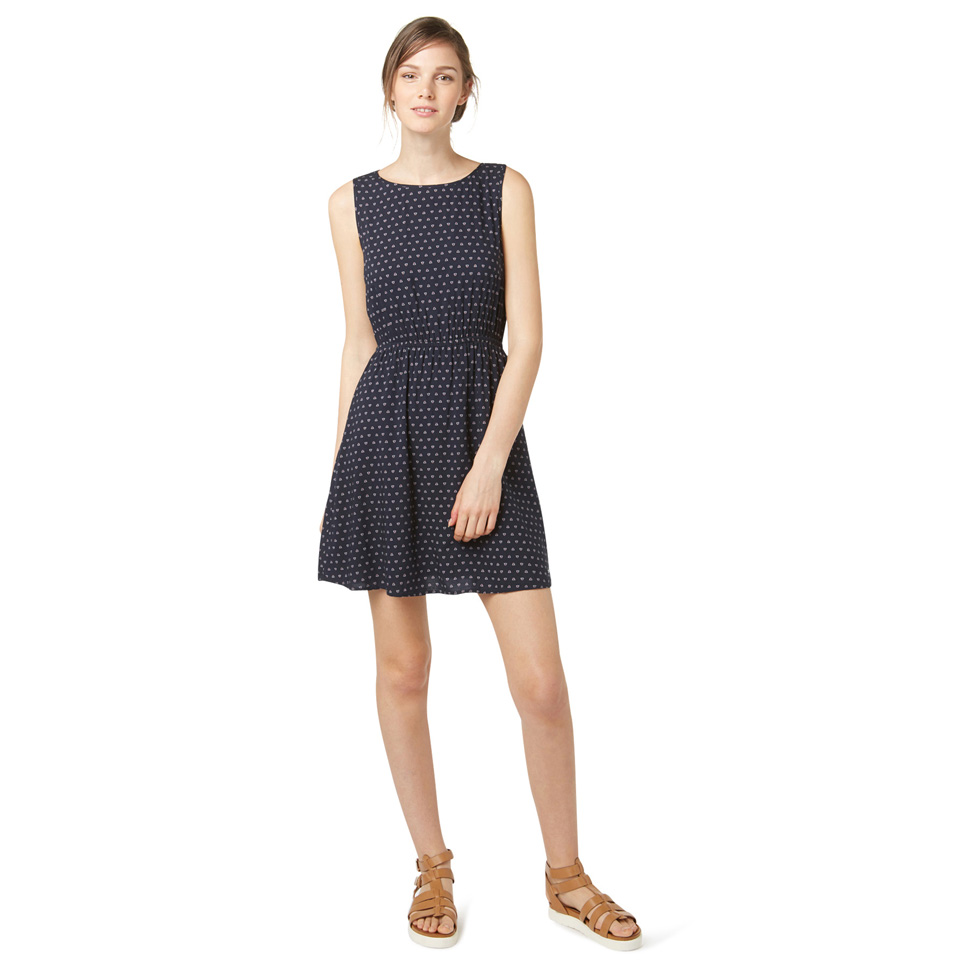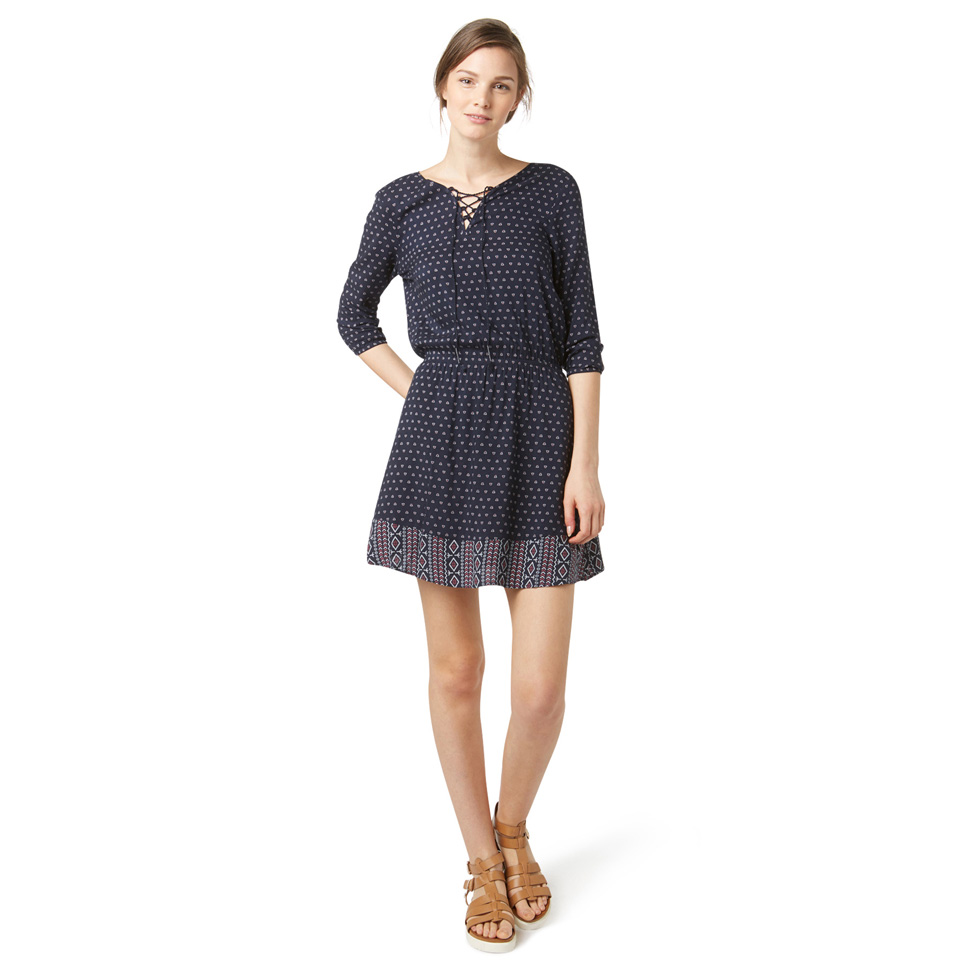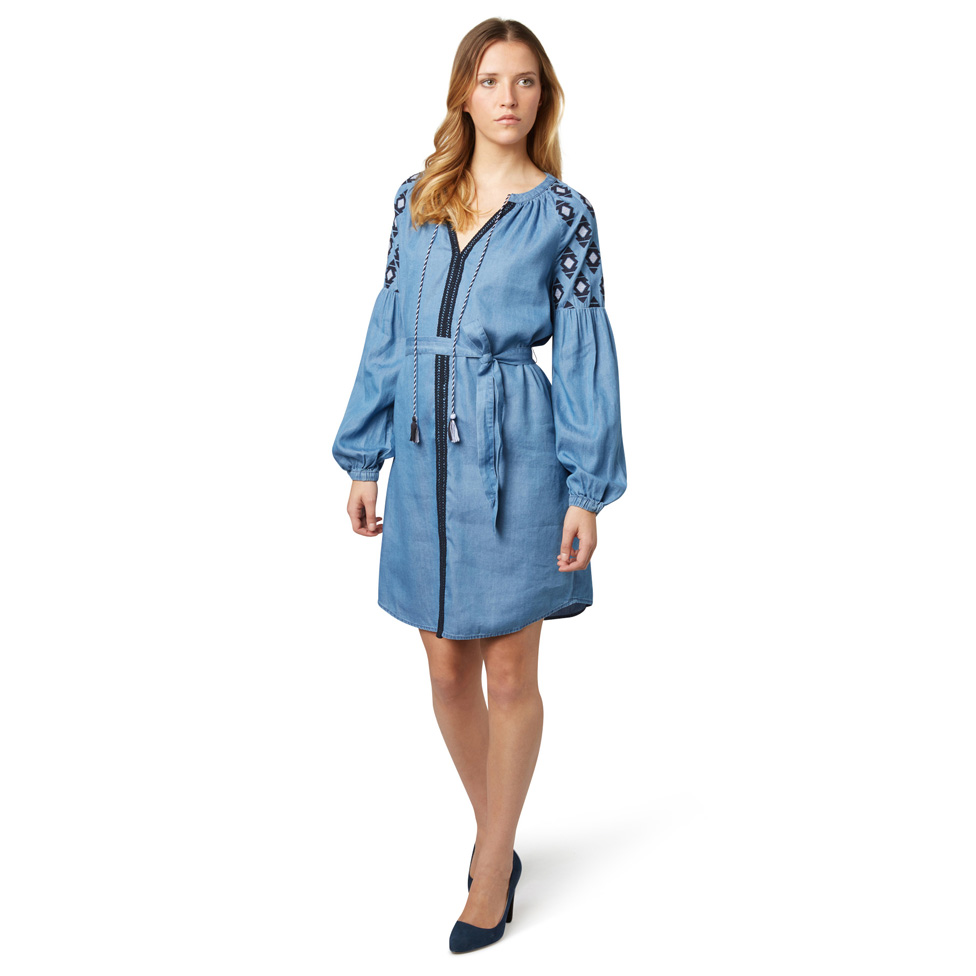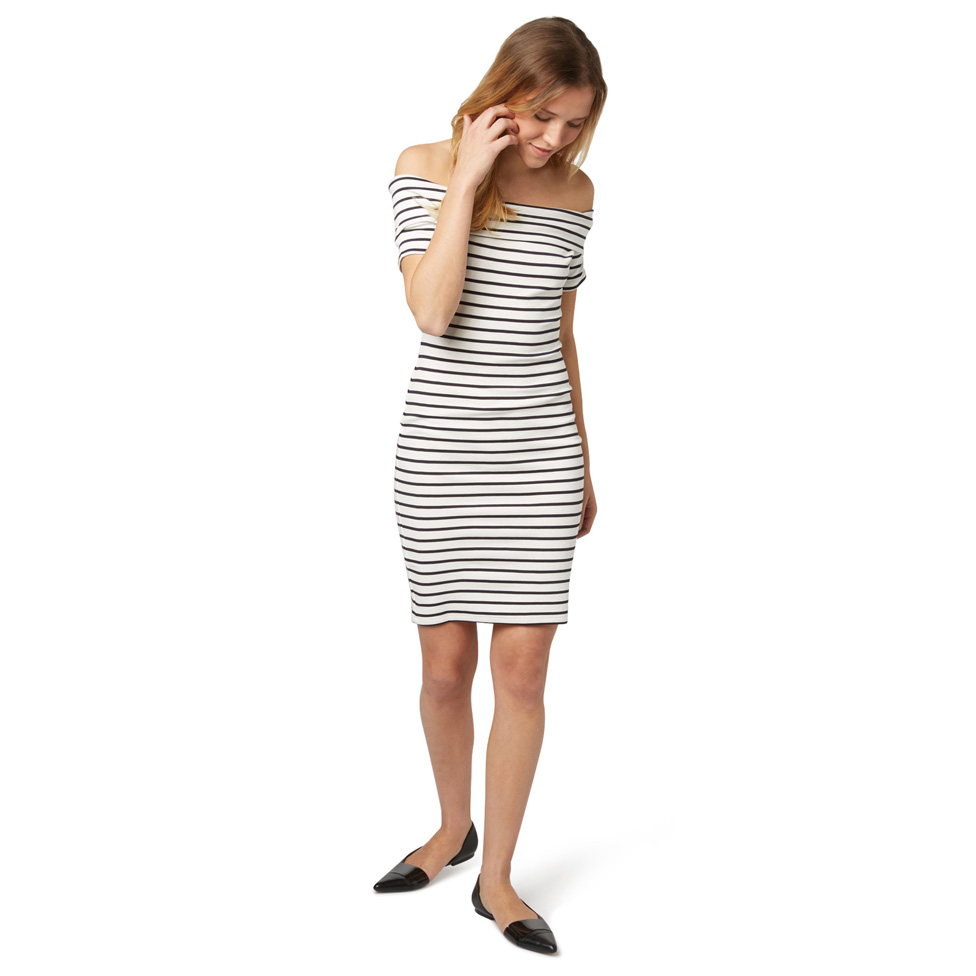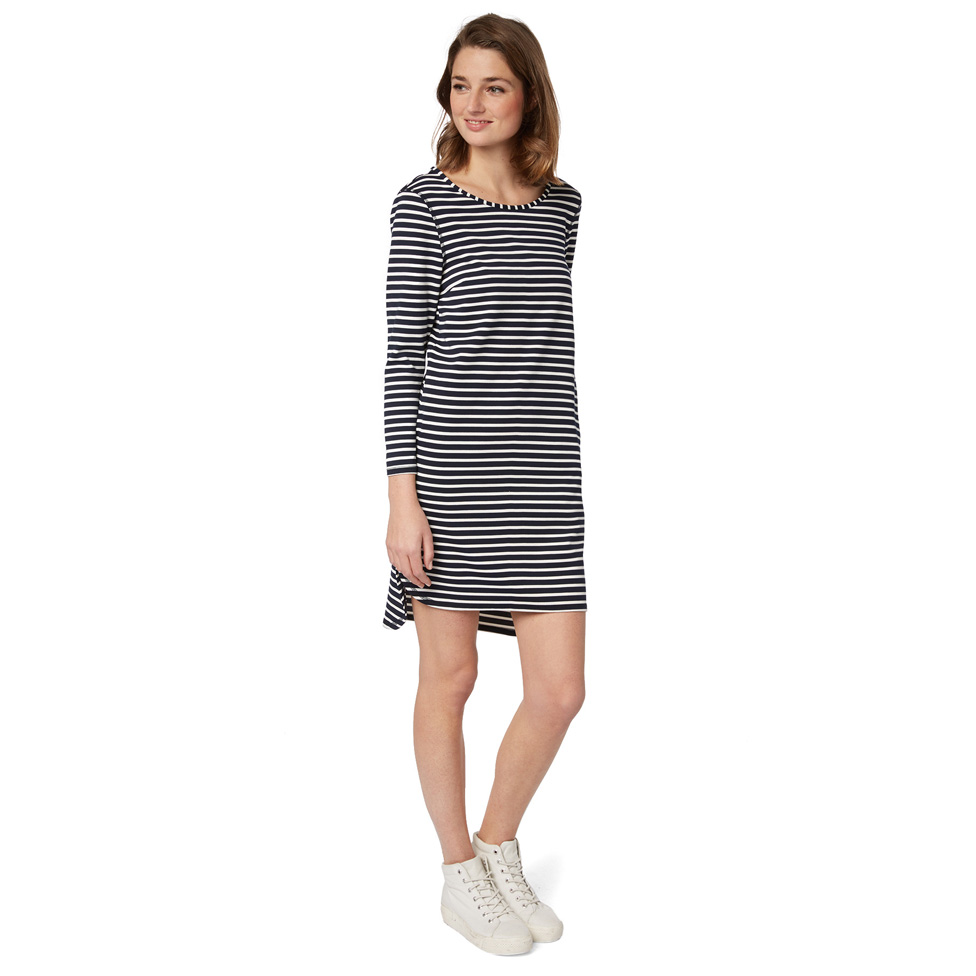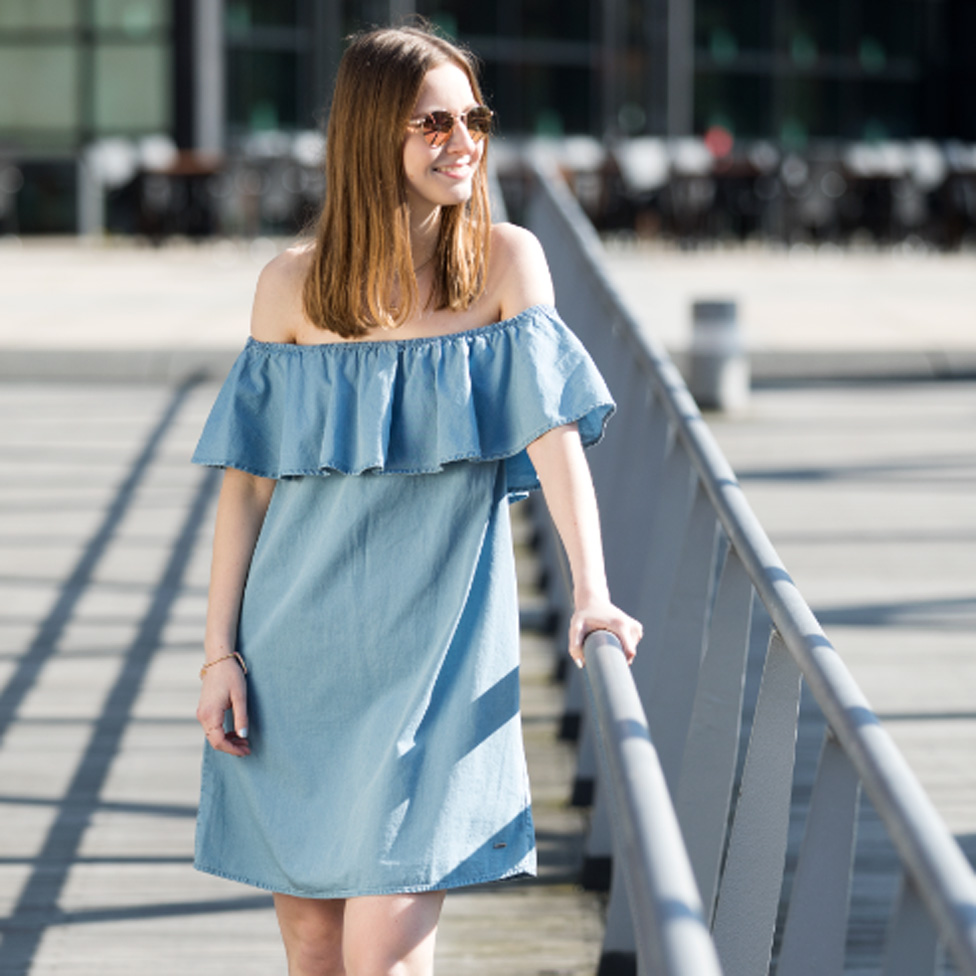 Lydia's favorite dress

In the interview below, Lydia reveals to us her favorite look this season.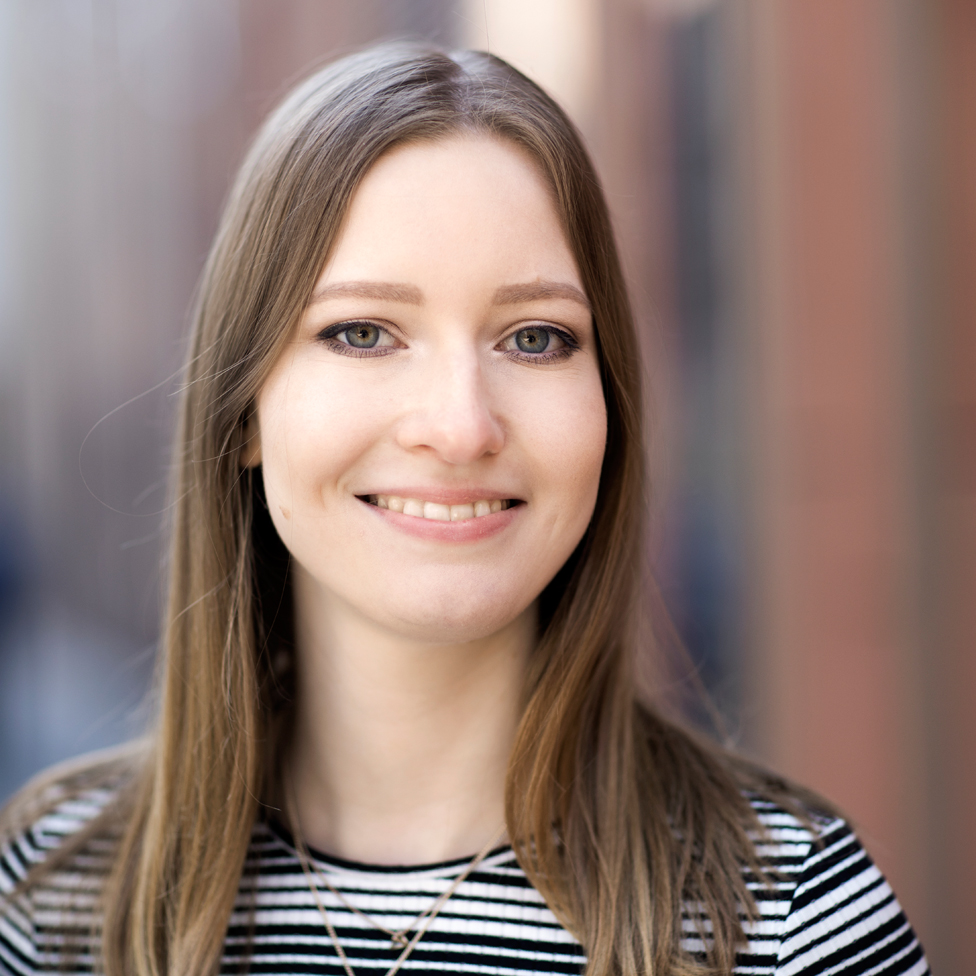 Hi Lydia. Why is the dress your must-have item this season?
Dresses are great for hot summer days, as they're really practical and easy to style. They're the perfect item for the beach because you can throw them on quickly and they're nice and light. Wearing a dress also means that you don't have to color-coordinate different garments — it's a complete outfit on its own. That's what I really like about them. Just add the right accessories and it always looks cool — and never boring!
What is your favorite dress this season and why?
This denim dress is my favorite this season, because the off-the-shoulder trend instantly makes it into something special. I'm also a big fan of the denim look. Denim goes with everything and can be styled in so many different ways.
What do you think goes best with this dress?
I like to wear this dress with boots or a pair of sneakers. I like to mix different styles. Boots give the outfit a cool and casual edge, but bright sneakers are better for the summer. Sneakers add a sporty touch to the otherwise more playful denim dress. And the outfit wouldn't be complete without a pair of sunglasses.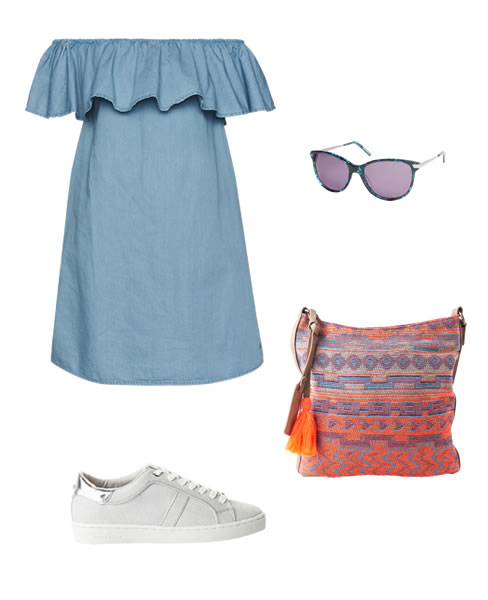 Evening dresses

It goes without saying that the little black dress is an absolute must-have for any woman and is an essential part of every wardrobe. But now and again you need a little more color — and whatever you choose, our suggested style will put you in the spotlight.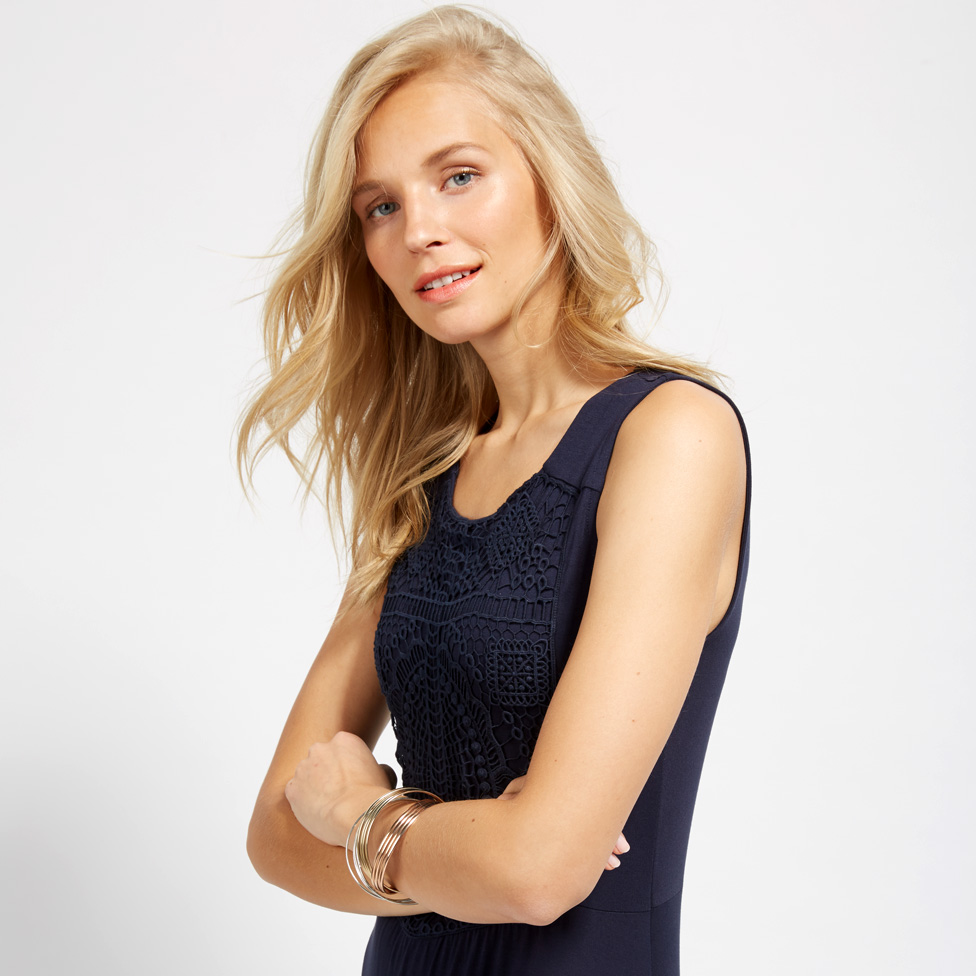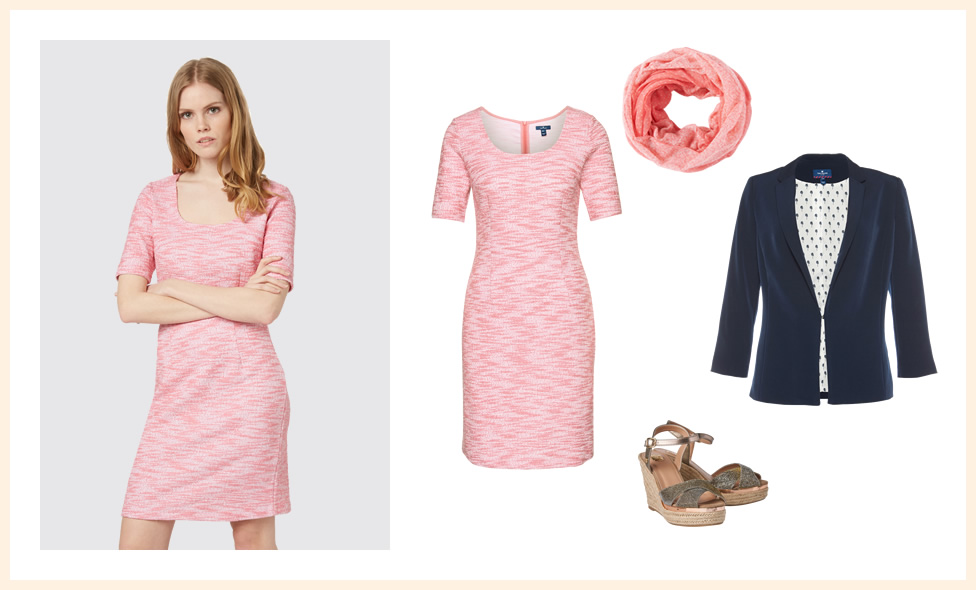 Our recommendations for you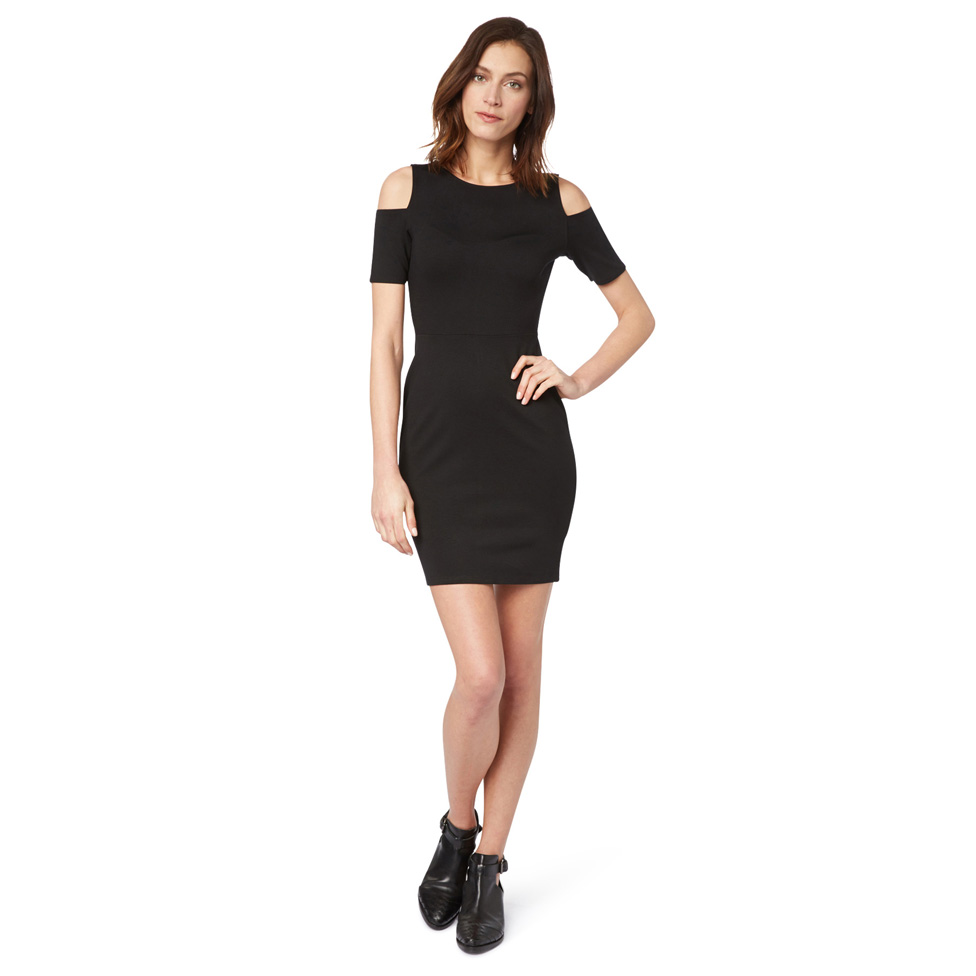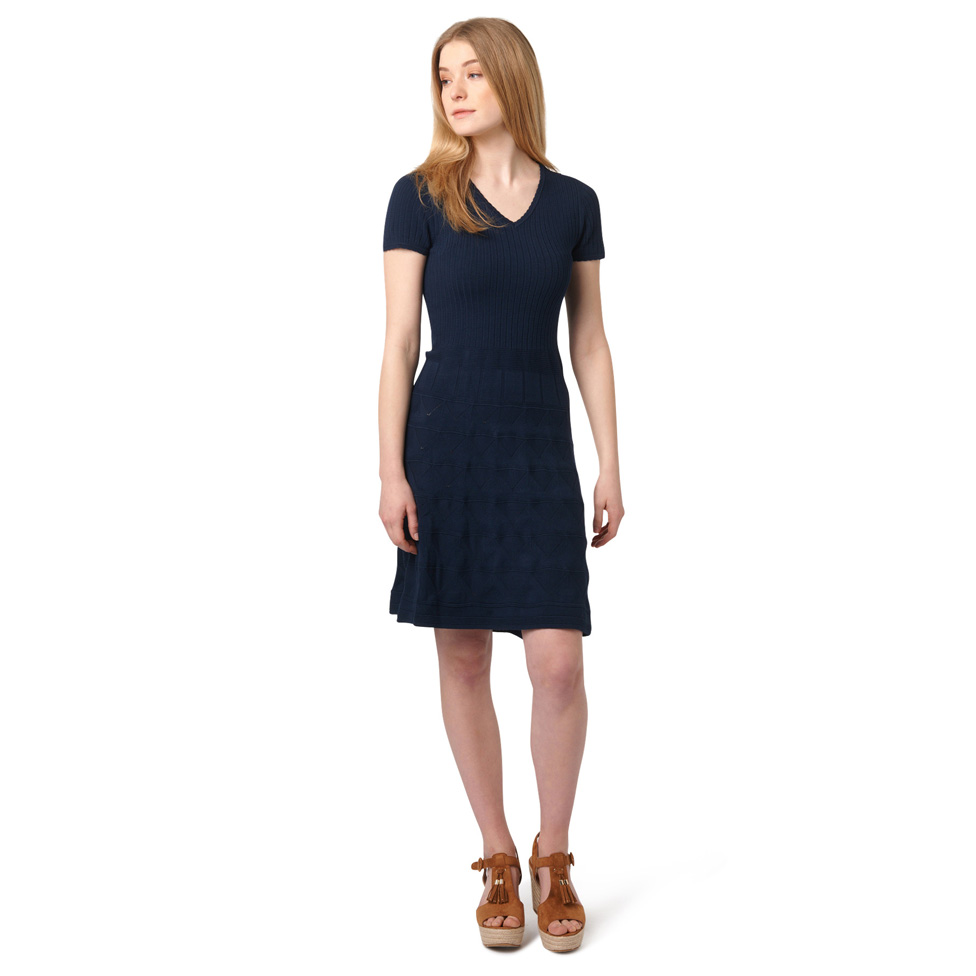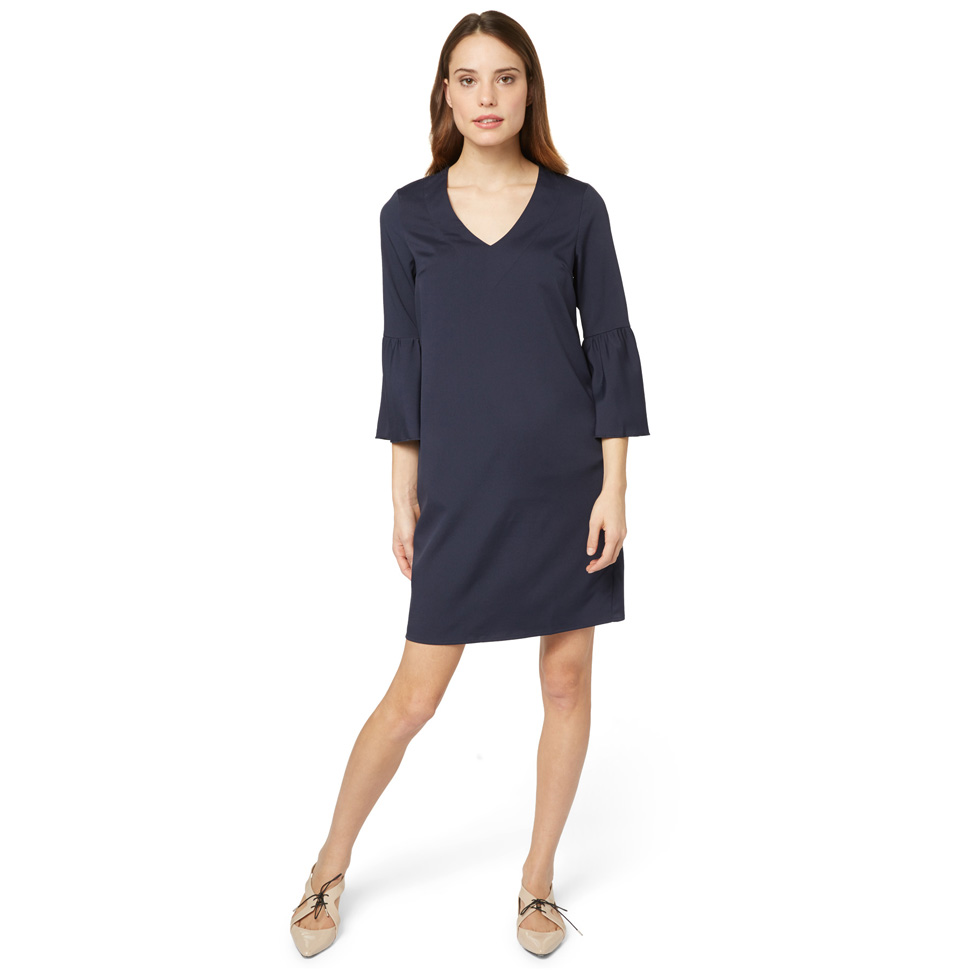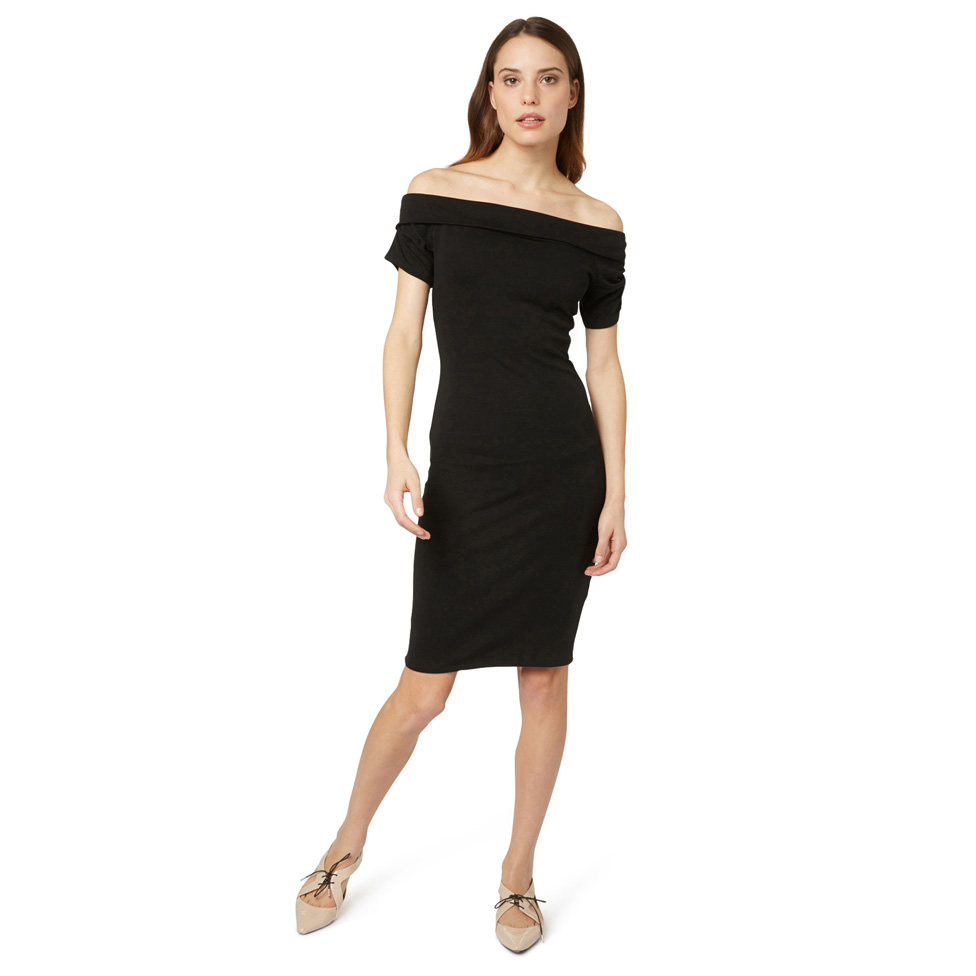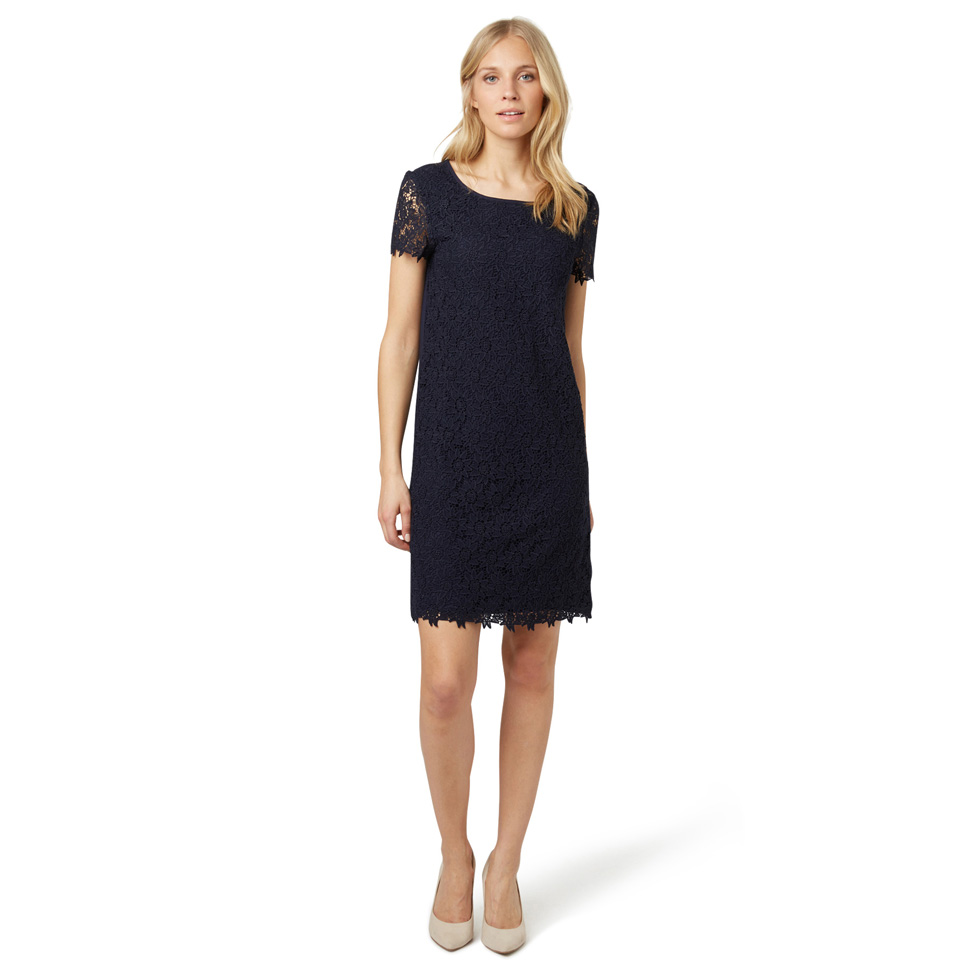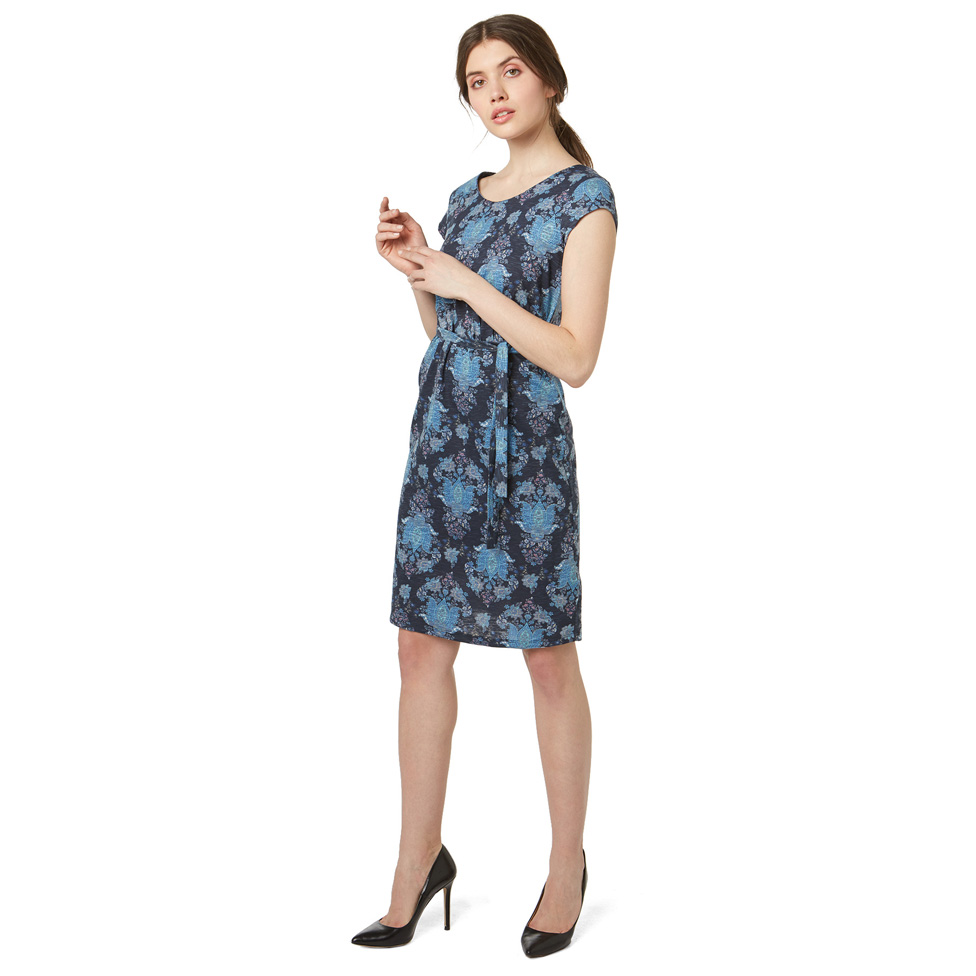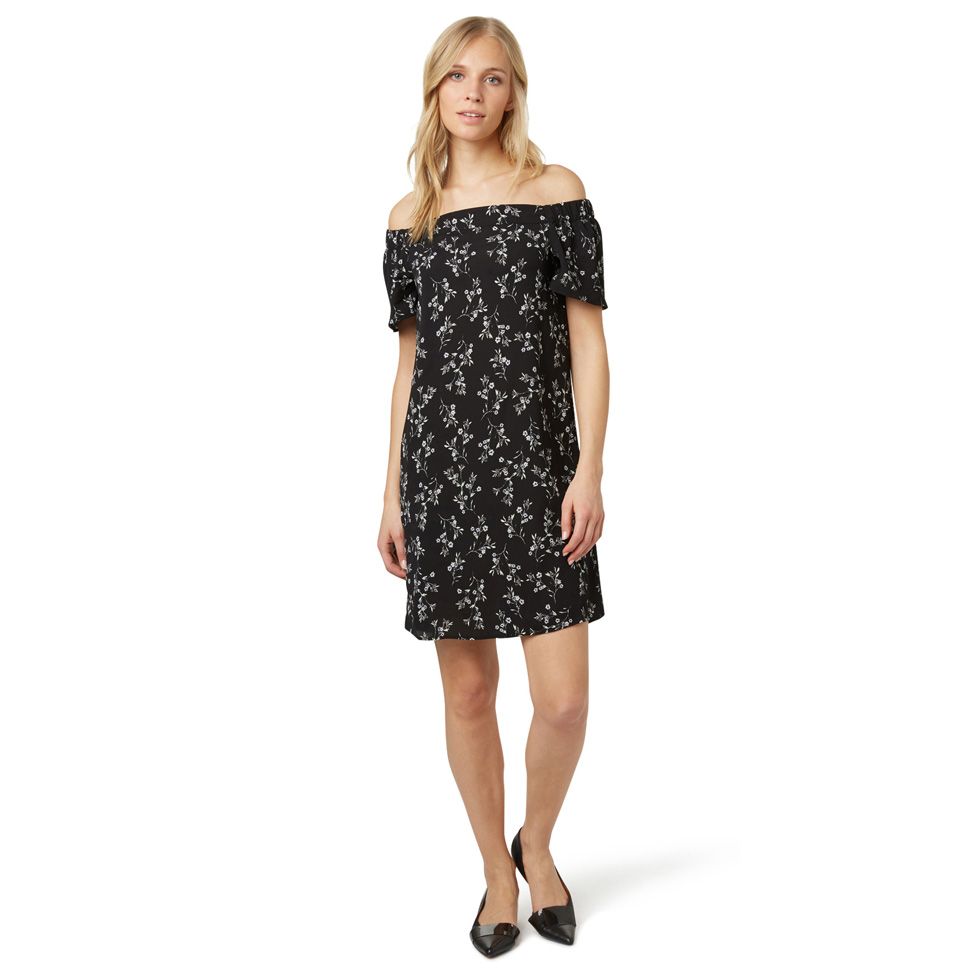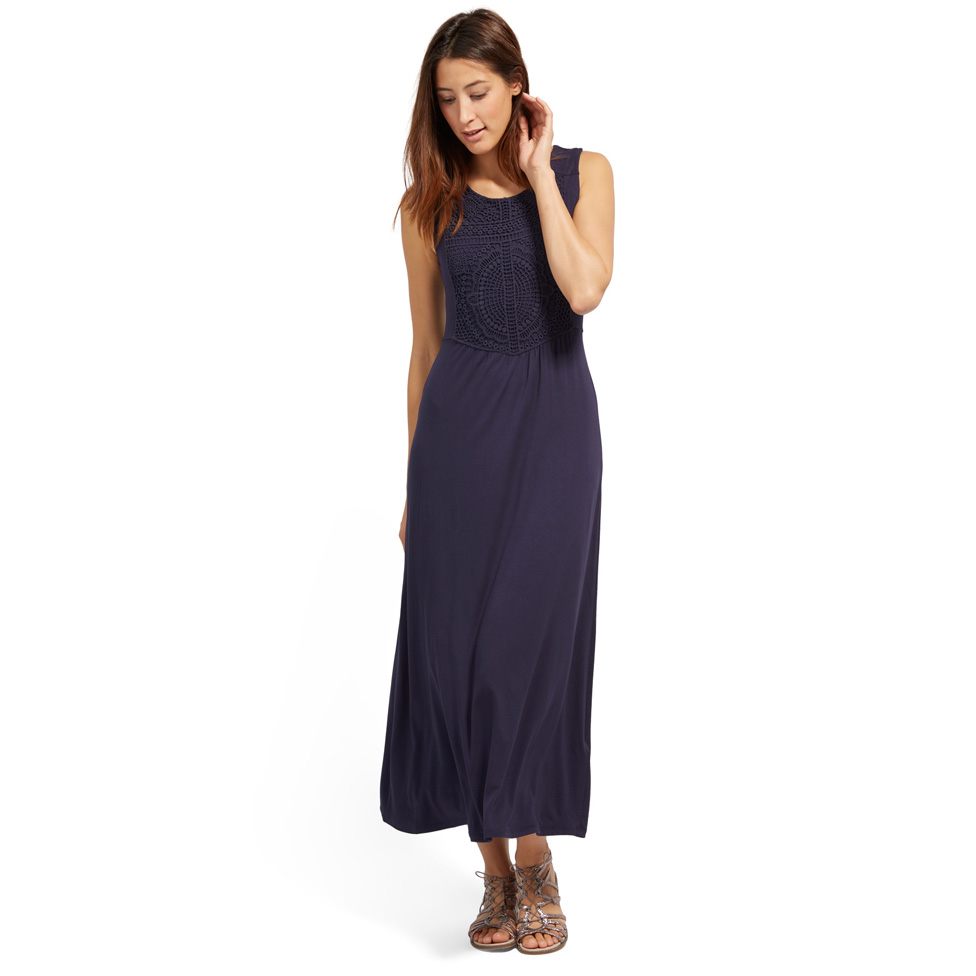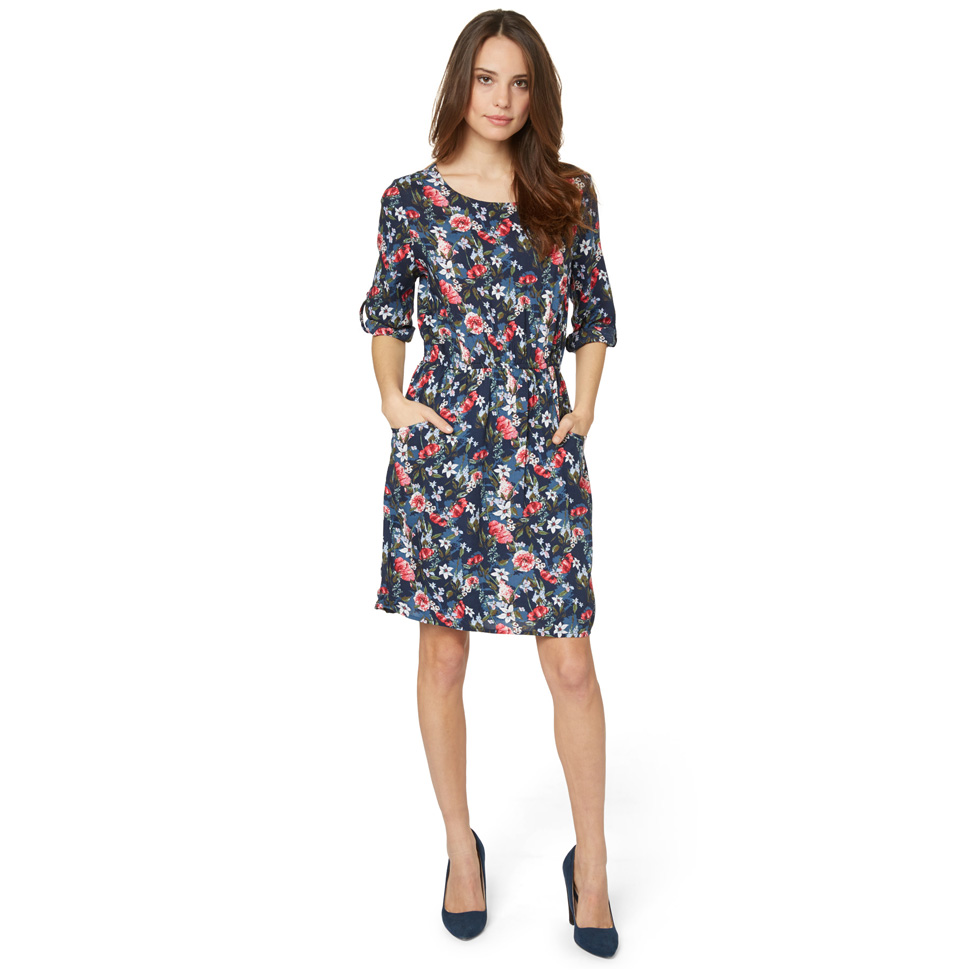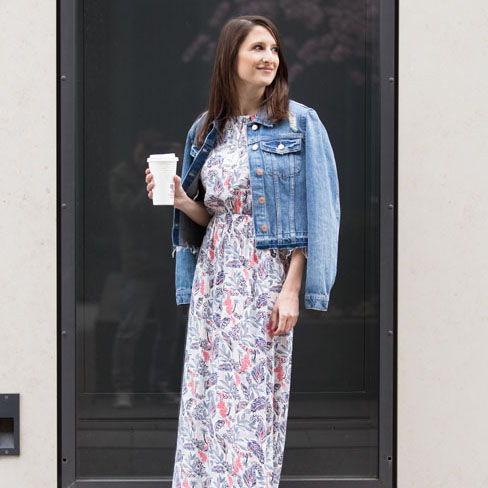 Trend dresses

We have the latest trends for you: this season's Carmen and boho styles, maxi dresses and off-the-shoulder key pieces. Simply combine a trend dress with a casual jacket and sneakers to create the perfect all-round look.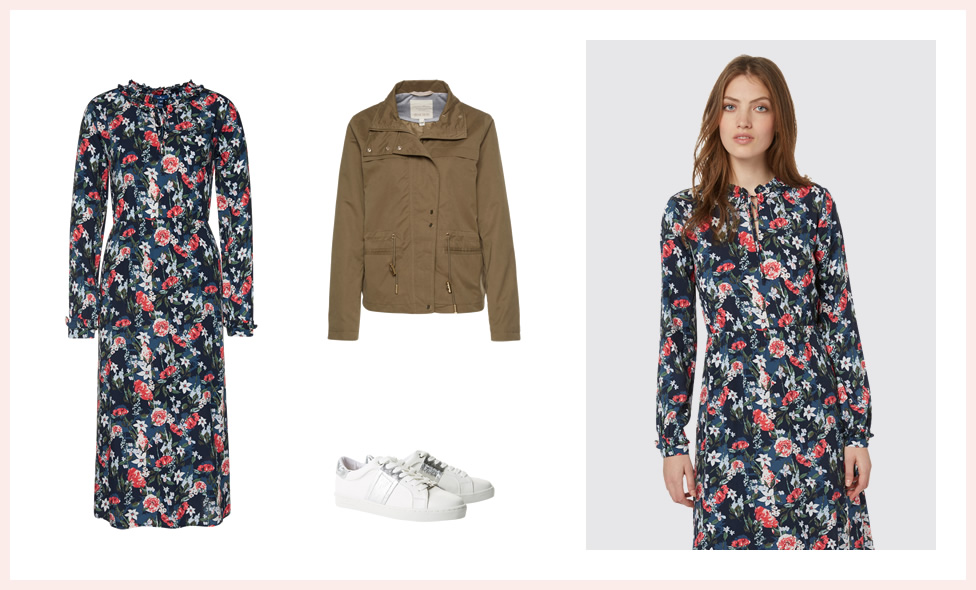 Our recommendations for you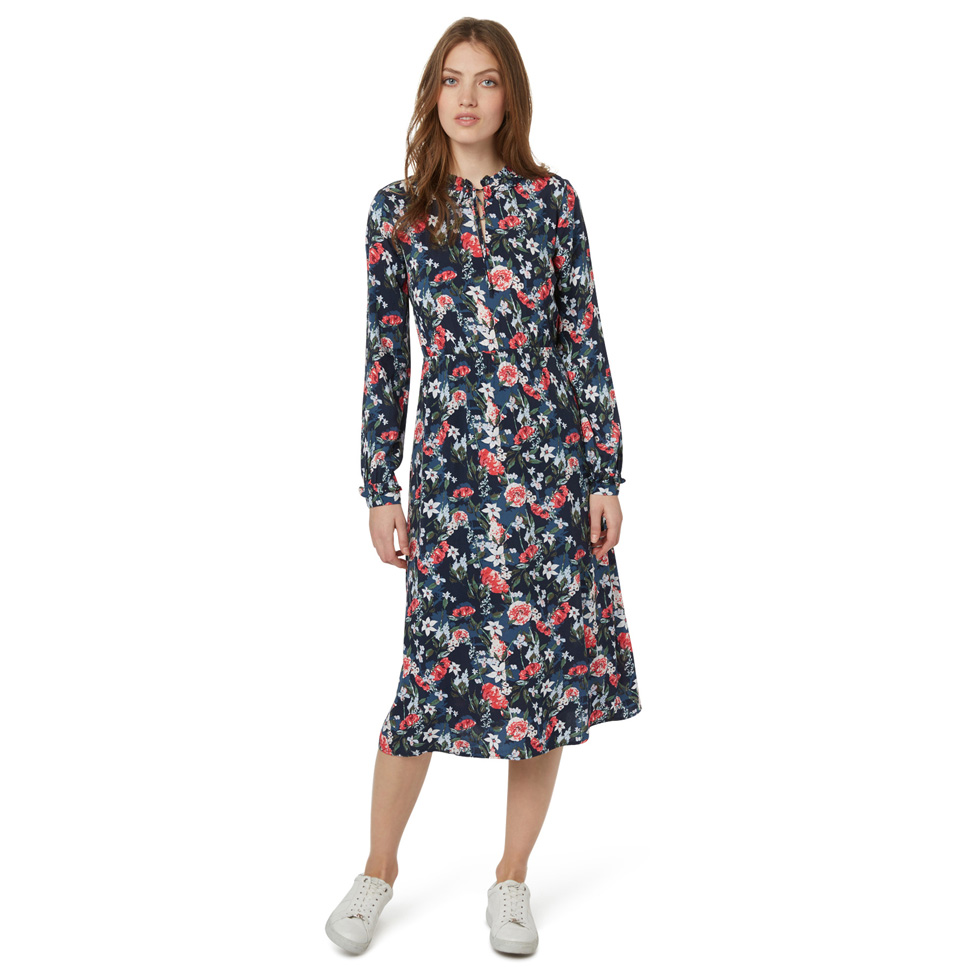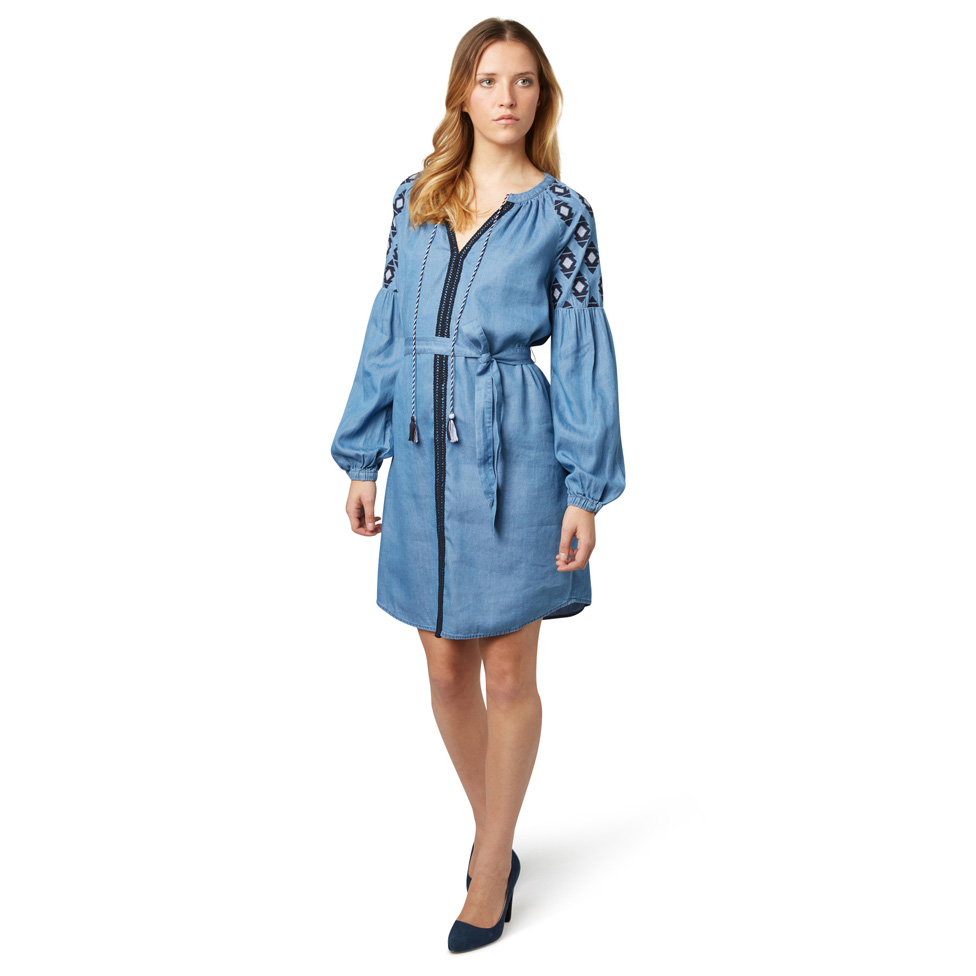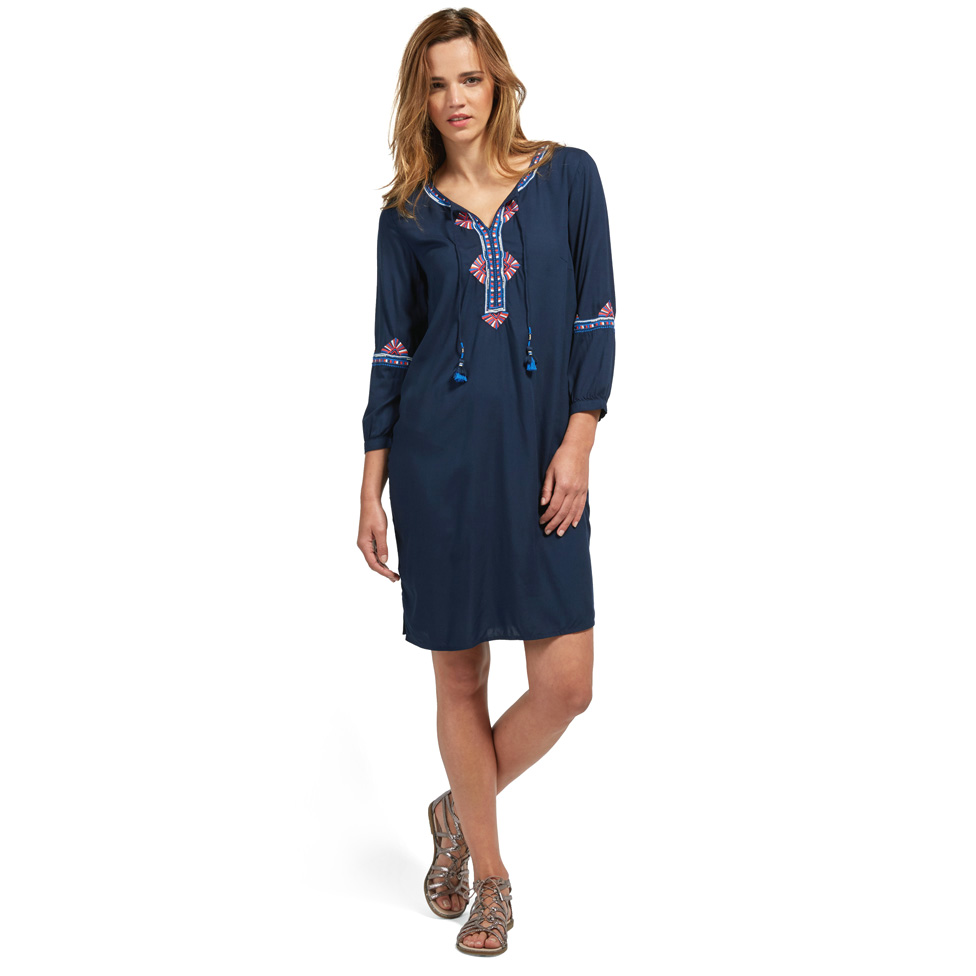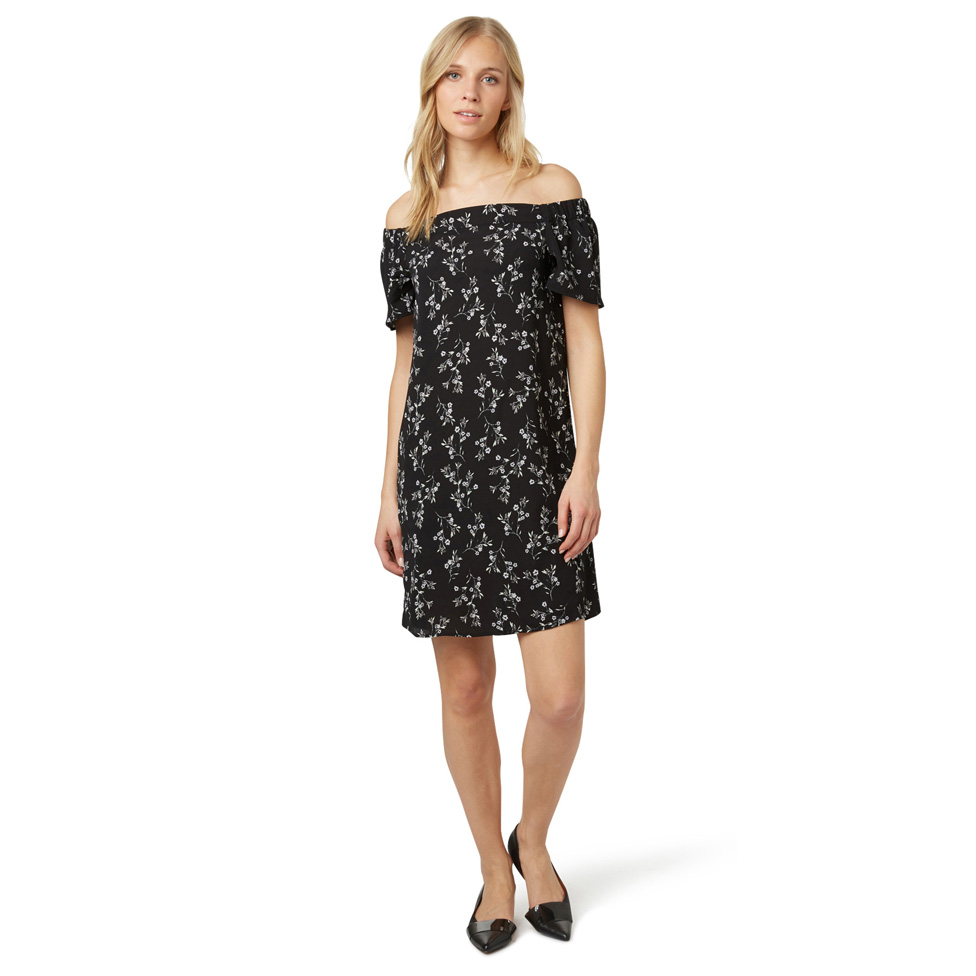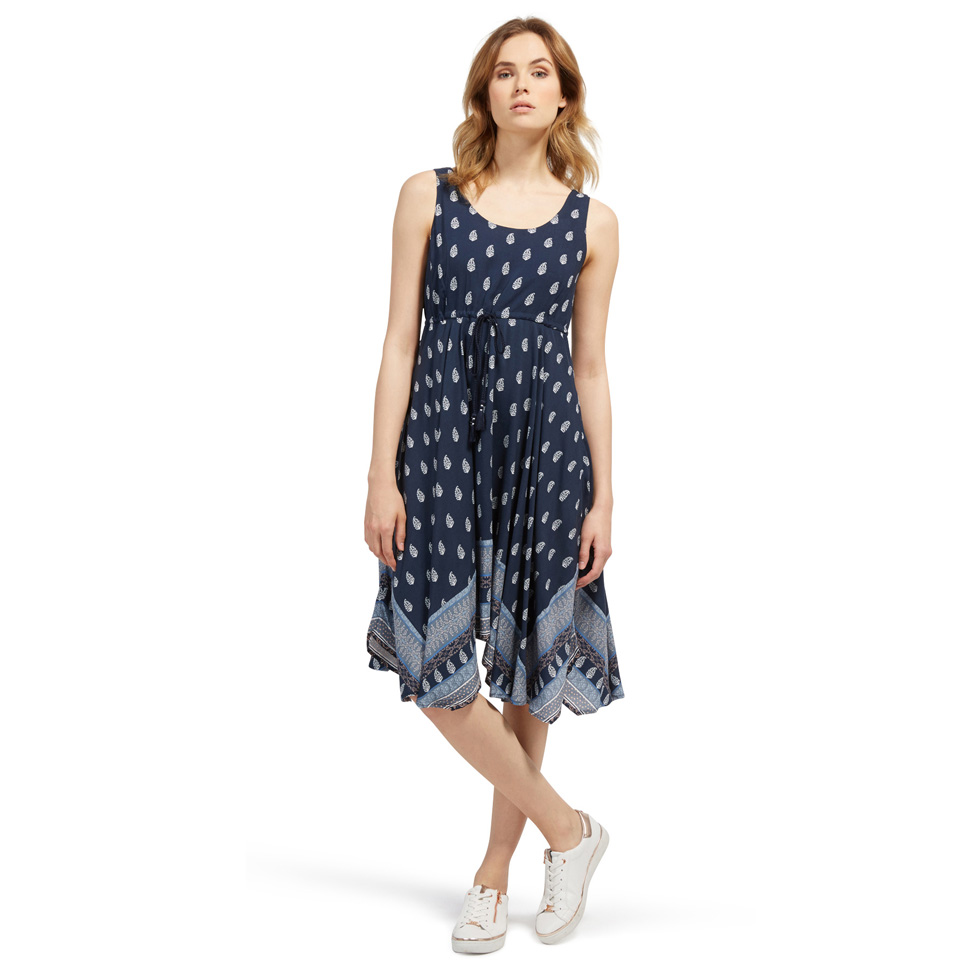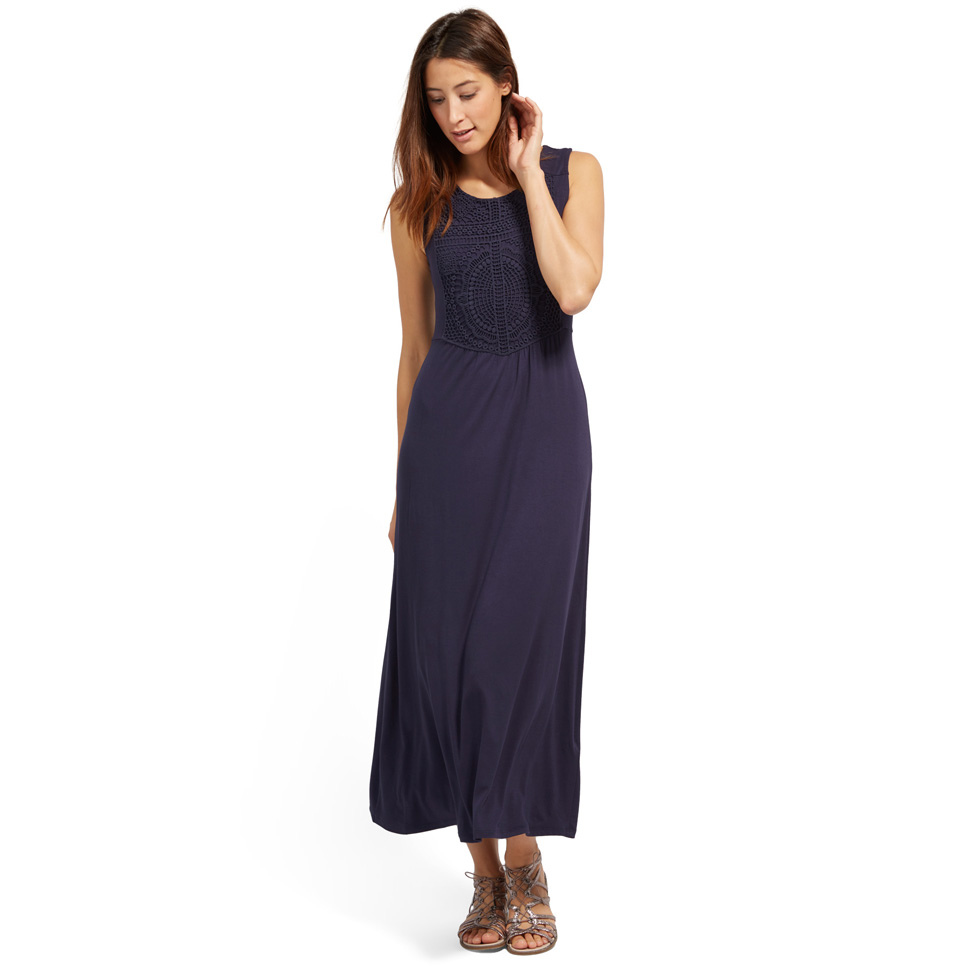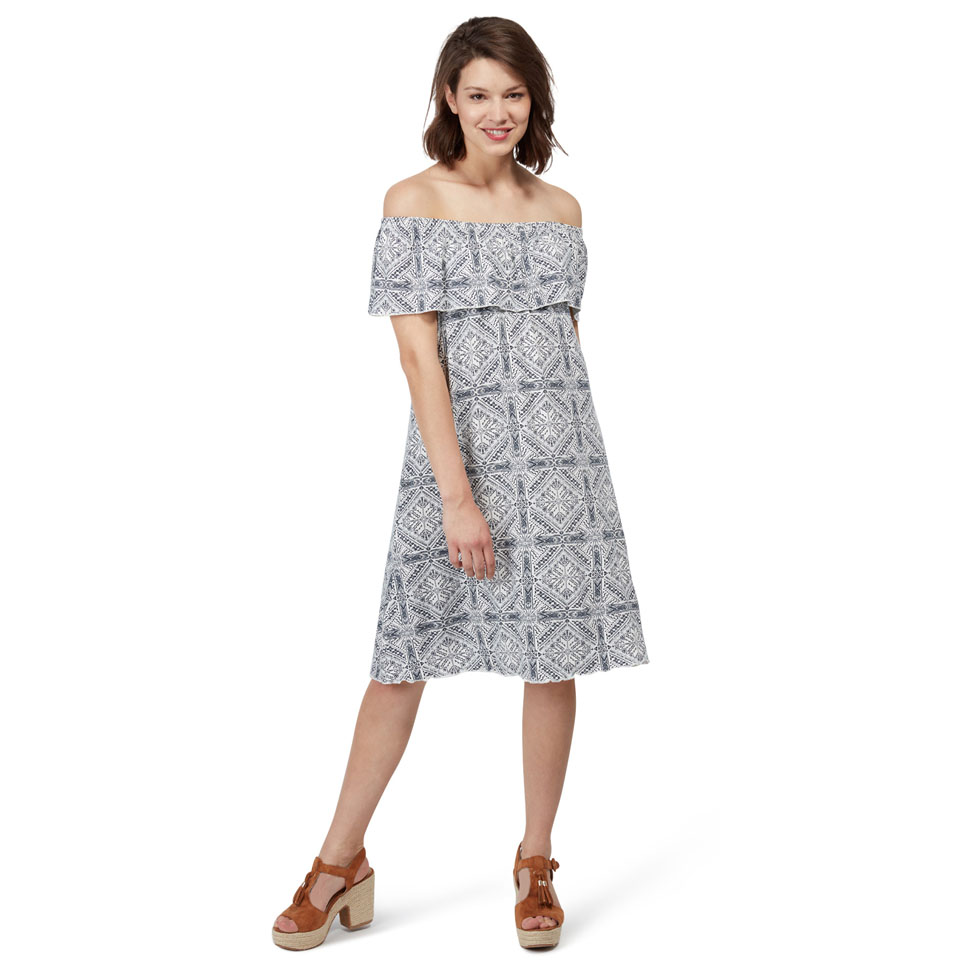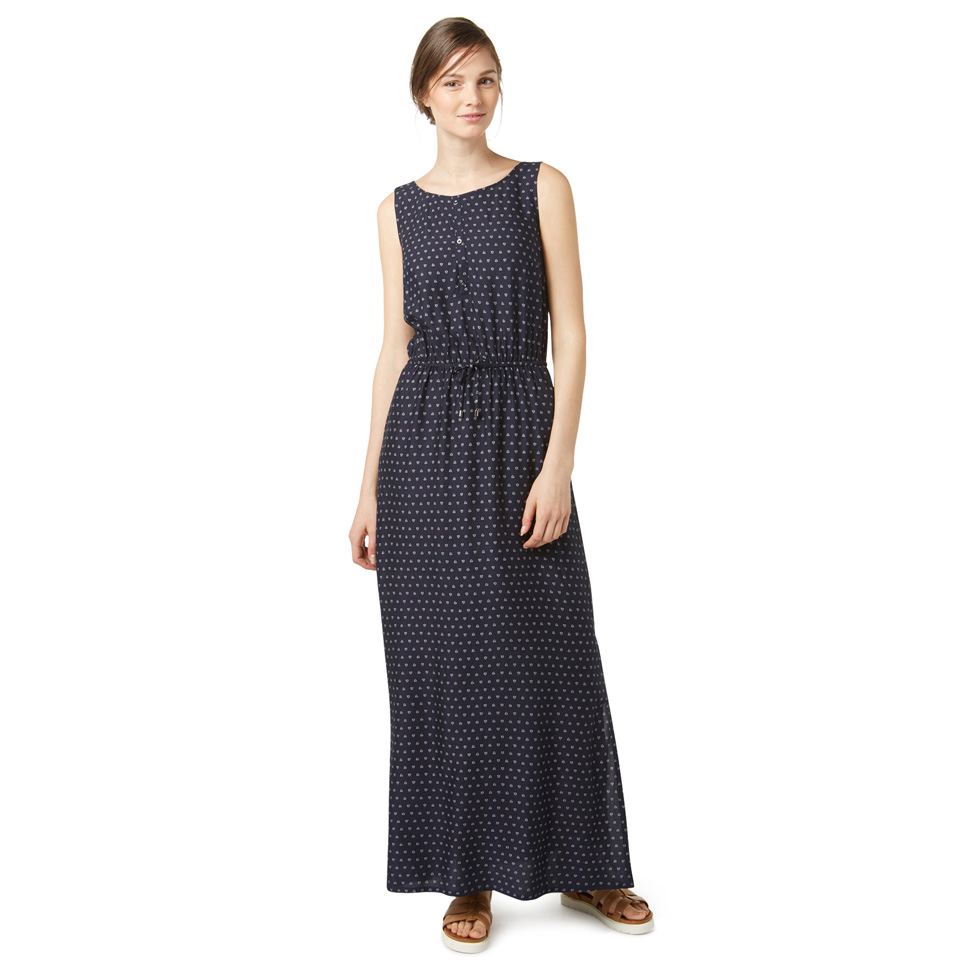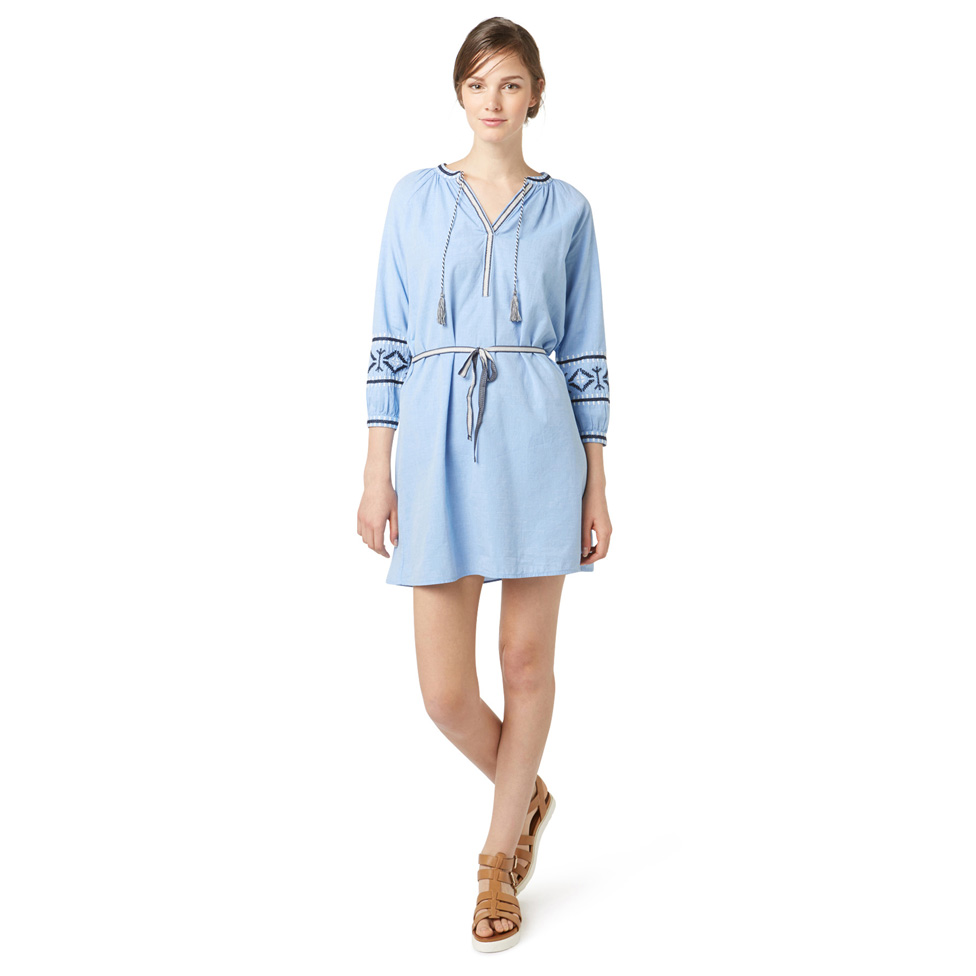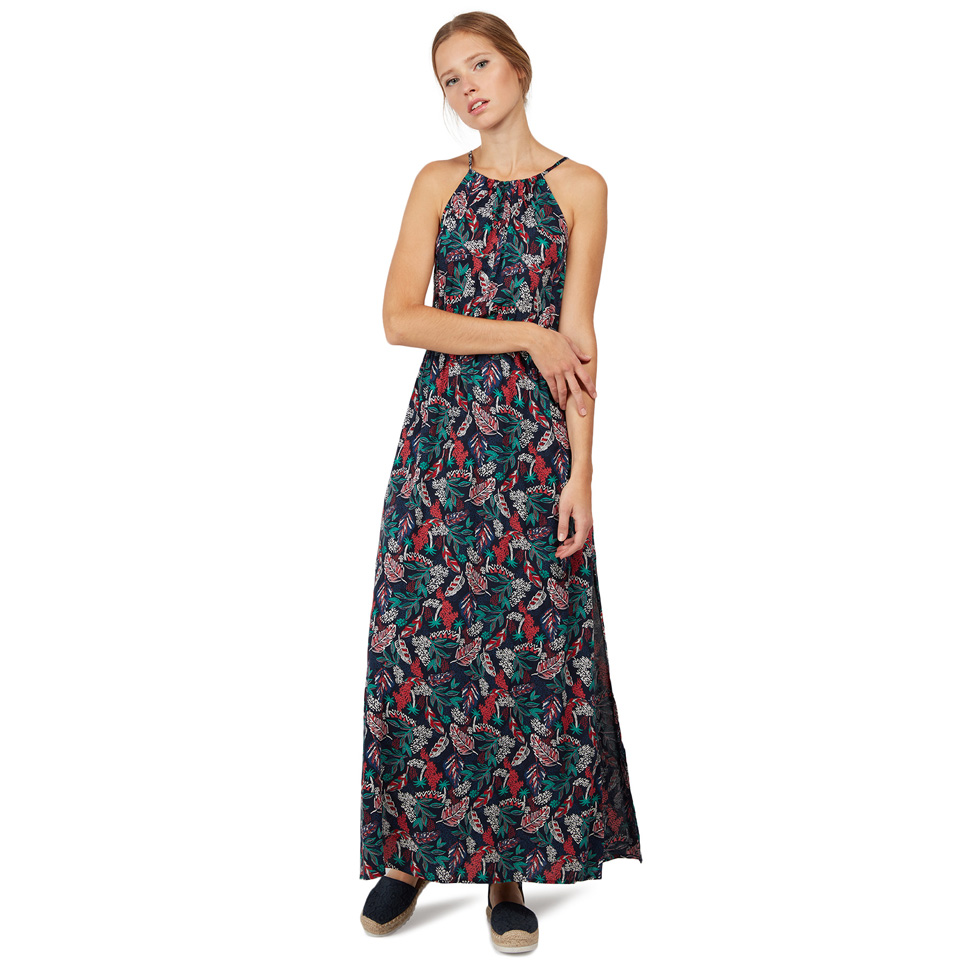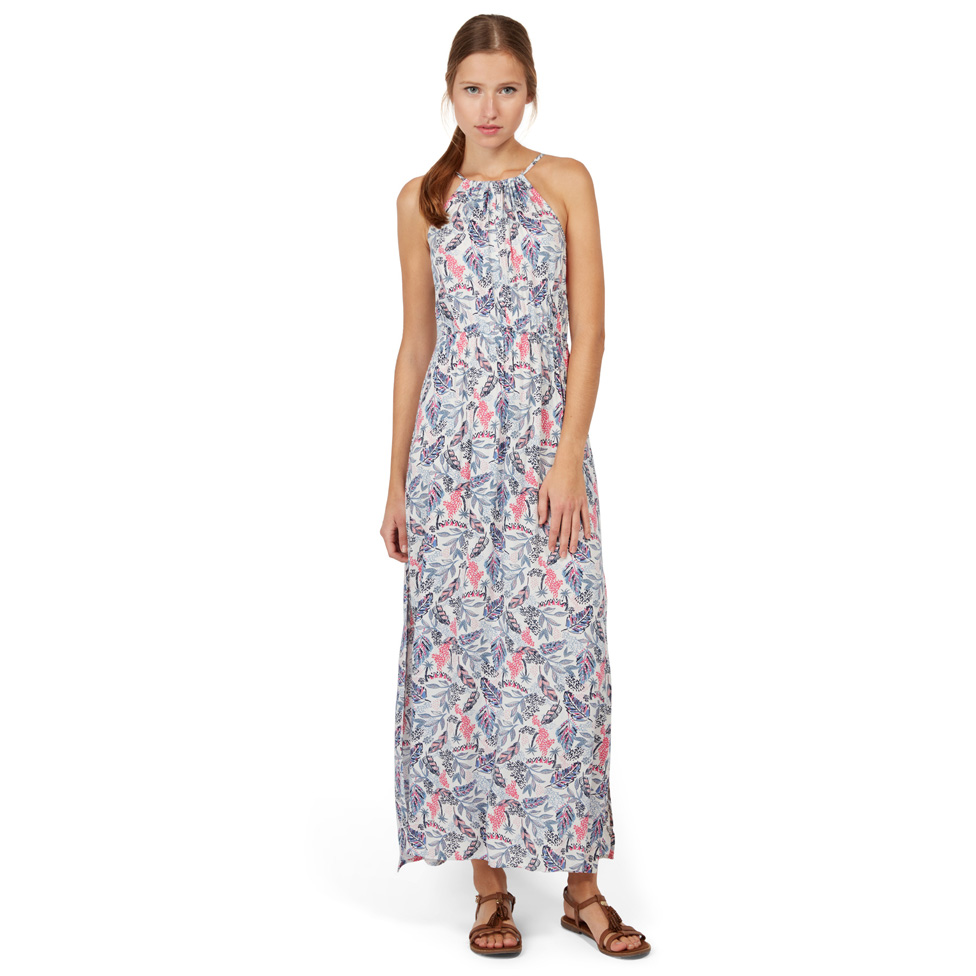 The best alternative to a dress
If you're looking for an alternative to a dress, we have the latest trend for you: the jumpsuit!
They're both on trend and easy to style.